"This Fight Is For Basic Freedom"- Epic CEO Tim Sweeney on Apple's TOS Changes
Published 09/11/2020, 4:10 PM EDT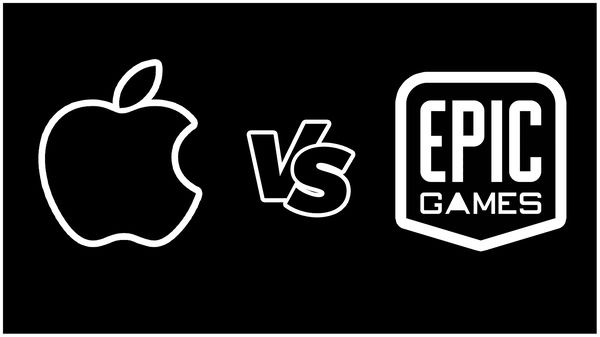 The Epic Games versus Apple Saga continues as interesting developments unfold every single day. The Fortnite ban that kicked off this massive legal-battle has blown up exponentially and turned into an industry-wide phenomenon. Epic's CEO Tim Sweeney has always been vocal with his criticism of Apple's policies. Now, a change in the App Store's TOS has invited some more unfavorable verbal attacks from Sweeney.
ADVERTISEMENT
Article continues below this ad
The Verge's editor Tom Warren brought the changes to everyone's notice with this tweet:
Apple has changed its App Store guidelines to somewhat permit xCloud and Stadia. There's a big catch that means games will have to be individually submitted to the App Store for review. I have asked Microsoft to comment on the changes and what they mean for xCloud on iOS pic.twitter.com/Lv26udZWRa

— Tom Warren (@tomwarren) September 11, 2020
ADVERTISEMENT
Article continues below this ad
Warren said, "The biggest sticking point is still in-app purchases, a big part of developers issues with Apple's App Store. Microsoft would still need to use Apple's IAP platform for all in-game payments, and Apple could take a cut on xCloud subscriptions, too."
Apple doesn't ask Netflix or Disney to submit movies / TV shows individually into the App Store. Apple wants a 30% cut of in-app purchases from games, because they're the biggest thing on the store. Gaming also biggest entertainment industry that Apple is not a serious part of

— Tom Warren (@tomwarren) September 11, 2020
Also Read: Industry Insider Reveals Interesting PlayStation 5 Information
Epic CEO Tim Sweeney takes another dig at Apple
Warren's last point highlighted the fact that Apple imposes the 30% fee simply because they can. Tom's example of Apple not scrutinizing every show on streaming apps seems valid considering it does the exact opposite when it comes to games. This caught Tim Sweeney's attention, and he said, "Apple's policy "clarification" for streaming services like xCloud retains their curation monopoly and implies a horrible fee structure: 30% to Apple, 30% to the streaming service, and 40% trickling down to actual creators. Of course the costs would be passed on to consumers."
ADVERTISEMENT
Article continues below this ad
Apple might as well block the Web but allow individual pages back if each update go through Apple certification and pays them 30%.

Any principle that supports Apple's app distribution and payments monopoly also supports an Apple web monopoly. The fight is for basic freedoms.

— Tim Sweeney (@TimSweeneyEpic) September 11, 2020
Epic's conquest against Apple may have started as a personal crusade. But as more information keeps coming to light, more people have been joining Epic's cause, turning this into an industry-wide movement. Companies like Netflix, Tinder, Spotify have all opposed Apple's policies in the past, but Apple paid no heed to them. Even Steam founder Gabe Newell has called out Apple's questionable policies.
ADVERTISEMENT
Article continues below this ad
Tim Sweeney and Co. have a lot of allies, but it still doesn't change the fact that it is too early to predict the outcome of this trial. Google may get off easy considering their ecosystem is much more open than Apple's. But it seems Tim has now turned into the guy who is fighting a battle for the greater good. This TOS change may have been implemented to enable xCloud and Stadia, but it still keeps all the power and control in Apple's hands.
Whatever the outcome of this trial, it'll be a defining one. Moreover, it will definitely change the face of the app market and the gaming industry forever.