"This Game Is Weird Sometimes Man"- DrDisrepect Makes An Interesting Comment on Call Of Duty Warzone
Published 04/12/2020, 7:05 AM EDT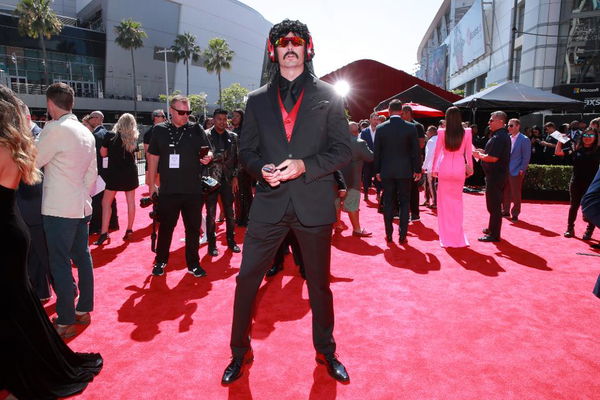 DrDisrespect was streaming Call Of Duty the other day, and it got really heated. For Doc fans, we know things get out of control sometimes. Enough to make you rage quit the game as well as the stream. Luckily nothing of that magnitude took place. However, he was making a few fair points about how Call Of Duty game dynamics.
ADVERTISEMENT
Article continues below this ad
"We are about to get real loose, flying in, sniping. Get involved, in everything that we can get involved in". The stream started off with this mark of positivity. Doc also discusses other issues about Call Of Duty, check it out here.
ADVERTISEMENT
Article continues below this ad
DrDisrespect's Take On Call Of Duty Game Dynamics? 
ADVERTISEMENT
Article continues below this ad
At moments when you have spotted the enemy first, shot at him first, leading the fight with an edge, and you still end up dying. It is at that moment you feel that the game is designed to betray you. Even if your instincts are spot on and your shots connect (which did for DrDisrespect), you might end up losing a firefight due to unforeseen conditions.
Nevertheless, the first round was a classic Doc round where they rolled up on squads and got the victory. Disrespect ended the last battle with a one-shot one kill headshot. Incorporating all these in the game can be quite difficult even with the skill level of Doc. The first time he got knocked in the game, it was a fight where he started shooting the opponents first, and they connected on the mark. 
ADVERTISEMENT
Article continues below this ad
Is Ping An Issue Or Is It Just About Hit Mark?
DrDisrespect did reveal that on high ping, it is an issue. As on high ping, the damage dealt is reasonably higher than usual, but it will end up with a no-kill. As opposed to a low ping, the same amount of damage is dealt, but the kills are twice as much. It is a little weird. The hit marker can be dishonest sometimes. Doc was asked which are his top 3 battle royales. He replied, "H1Z1, PUBG, and Blackout". He did agree on the fact that if Warzone had the same gun-play as Blackout then it would be "the most perfect battle royale".