"This Guy Is Pretty Good"– xQc Reacts to the New Minecraft Speedrun Record
Published 03/23/2021, 3:26 PM EDT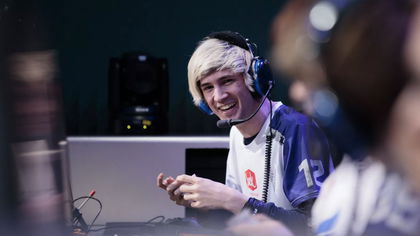 ---
---
It seems like every week, someone breaks the insanely difficult record of the fastest Minecraft speedrun. It is one of the world's most popular games, and its speedrun is one of the toughest to pull off. These speedruns involve players joining a survival world and killing off the Ender Dragon present in the End. Felix "xQc" Lengyel recently reacted to the fastest Minecraft speedrun in the world, and it mesmerized him.
ADVERTISEMENT
Article continues below this ad
ADVERTISEMENT
Article continues below this ad
xQc reacts to the speedrun
xQc watched the speedrun attempt from Minecraft player, TheeSizzler who completed it in an insane time of 11 minutes and 10 seconds. From the first minute of the speedrun itself, Felix knew that Sizzler was in a league of his own.
He couldn't believe the speed at which Sizzler was crafting pickaxes and planks on the table. In the video, viewers could listen to the loud keyboard spam from Sizzler, which reminded xQc of a parody video of a player trying to speedrun in Among Us.
Sizzler even created a nether portal within a few minutes after the game started, which led to more confused reactions from Felix.
Great Minecraft players take a lot of time to gather tools and items before they venture into the Nether. But Sizzler who was trying to beat the speedrun record didn't even care about the tools. Felix also enjoyed the video's energy and gave a hilarious comment about it.
"Dude, the music, the mic, the pace, the quality of the video. Holy s*** dude, it's like he's in a basement."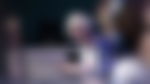 Felix couldn't believe Sizzler's luck
ADVERTISEMENT
Article continues below this ad
Sizzler had a lot of luck on his side in finding the Nether fortress quickly. Along with that, his luck came clutch again after he found the End to be a few blocks away from the Nether portal. But xQc admitted that even though Sizzler had luck by his side, he capitalized on it very well because of his great skill.
"Well, this guy had all the luck, but he's also just really, really good at the game. His crafting is really quick."
Although xQc attempts Minecraft speedruns in his rivalry against Forsen, he is nowhere near the skill of the best speedrunners in the game. But his speedruns are always hilarious and enjoyable to watch, especially because of the added element of a rivalry.
ADVERTISEMENT
Article continues below this ad