"This Is a Worse Console"- Tech Reviewer Blasts Sony for Compromising on Essential System in Updated PlayStation 5
Published 08/29/2021, 11:58 AM EDT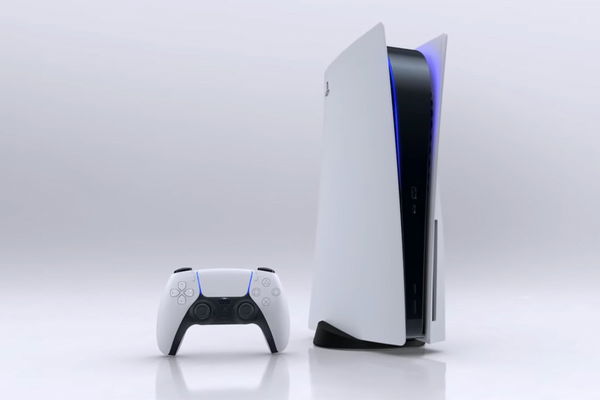 ---
---
Ever since its release last year, the PlayStation 5 has fallen into a lot of trouble. The next generation console from Sony has a host of amazing features because of the new hardware it has. However, fans have had a hard time purchasing one partly because of the shortage of semiconductors in the electronics industry. Other than that, the Japanese company has also had a hard time fulfilling the massive demand 10 months after release.
ADVERTISEMENT
Article continues below this ad
This has forced the company to look for new ways to sell the console. Sony even recently updated the PlayStation 5 model, which has sold in countries like Japan and Australia. The updated model has some drastic changes, including the cooling system. This has caused Tech YouTuber Austin Evans to believe that the new version might be worse.
ADVERTISEMENT
Article continues below this ad
Tech YouTuber Austin Evans reviews the updated PlayStation 5
Recently, Tech YouTuber Austin Evans uploaded a video of him reviewing the updated PS5 model. During his teardown of the console, he noticed that the recent version weighs 300 grams less. This is because the console has a reduced heatsink, a new fan design and an updated Wi-Fi antenna as well.
The PlayStation 5 has had a hard time cooling the console so far. Along with that, it becomes extremely tough when users add in the expandable NVMeSSD storage device as well. This adds more heat to the system, and the heatsink has a hard time coping with it. However, with the new model, it seems like the console will have more issues with a reduced heatsink. A worse console?
ADVERTISEMENT
Article continues below this ad
During the temperature testing, Evans noticed that the new PS5 was 3 degrees hotter than the old one. Some believe that this could mean that the new console is hotter because of the reduced heatsink. However, it could also prove that the new heatsink can remove much more heat, and hence why it showed a higher temperature in the exhaust vents. It remains to be seen if the performance has improved or not. However, Evans believes that the new version might be inferior because of the thermals.
"I don't think there's any argument that this is a worse console, at least for thermals and for the cooling."
ADVERTISEMENT
Article continues below this ad
In the end, it's unclear whether PlayStation has removed a sizeable amount of heatsink to cool efficiently. Fans can only know that with the performance tests of both variants, and until then, fans might have to wait for the verdict on whether they should purchase the older version.
WATCH THIS STORY: Top-Selling PlayStation, Xbox, and Nintendo Consoles of All Time
Trending Stories