"This Is Infuriating": US Legend Reacts to the Shocking Difference Between Olympians and Paralympians Pay
Published 03/13/2022, 9:30 AM EDT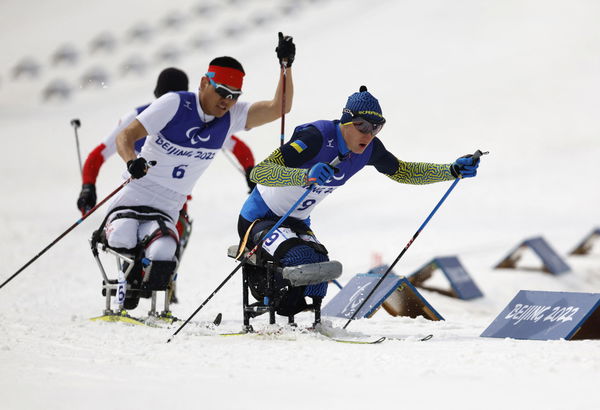 There is no doubt that Olympians and Paralympians are equally talented. Athletes put in an immense amount of hard work to reach the big games. There, they compete with hundreds of others who are equally talented. Their aim was to get one podium finish.
ADVERTISEMENT
Article continues below this ad
However, a significant difference in the pay between the Olympians and Paralympians has left bobsledder Elana Meyers Taylor infuriated. Turns out, there is a shocking amount of difference between the money that the Olympians will receive and the money that the Paralympians will receive.
ADVERTISEMENT
Article continues below this ad
However, this is not all over the world, but only in one particular country.
Paralympian bonus leaves bobsledder Elana Meyers Taylor frustrated
As far as reports go, Paralympians and Olympians receive the same bonus all over the world. After winning medals, the athletes are given an amount of bonus by the government. While there was a difference between the pay, currently most states have come up to give both the athletes the same bonus amount. This makes sure that the state does not consider any difference between the Paralympic and Olympic athletes.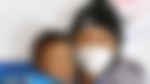 However, the same is not the case with Canada. Reports have emerged that while Canadian Olympic medalists will receive a whopping amount of $20,000 for gold, the Paralympic athletes will receive absolutely nothing. Not only that, the Olympic silver and bronze medalists will also get huge amounts of $15,000 and $10,000 respectively.
US bobsledding legend Elana Meyers Taylor has noticed this shocking difference. Taylor won two medals at the Beijing Winter Olympics 2022. She took Twitter to express her disappointment.
She enquired "what possible explanation" the government could have for this unfair difference. Previously, the same difference was also present in Australia. However, Australian Prime Minister Scott Morrison has removed this difference. Both Olympians and Paralympians are now paid equally in Australia.
Fans come out to support Paralympians
Fans have also come out to support Canadian Paralympians. They demand that all athletes get the same treatment because all of them work equally hard.
That is not ok. They should have the same traitement has the athletes in the Olympics. Paralympians athletes Work has hard if not even more harder . It's the same thing about coverage of the games. They don't have the same ones has the Olympics has

— Isabelle Larocque (@batzaz) March 10, 2022
ADVERTISEMENT
Article continues below this ad
"That is not ok. They should have the same treatment as the athletes in the Olympics," tweeted a user. The user also pointed out how the Paralympics has less coverage than the Olympics. This is also an issue that needs to be looked into.
Something is REALLY wrong. They need more acknowledgment and attention! People forget about the Paralympics unless they have a personal interest or attachment. These athletes are amazing!!!! Pay them and broadcast their sports so it's easy for people to watch!

— DivaKetch Seale (@OdinaSeale) March 10, 2022
ADVERTISEMENT
Article continues below this ad
Now it remains to be seen whether Canada brings a change into its bonus policy. Supporters have taken to Twitter already to make people aware of this situation.
WATCH THIS STORY: Gold Medalist Shares Podium With Her Dog in a Heartwarming Moment at Beijing Paralympics 2022