"This Was Completely Unnecessary but He Did It Anyways"- Valkyrae After Machine Gun Kelly Thanks Her for DAYWALKER!
Published 04/16/2021, 9:17 AM EDT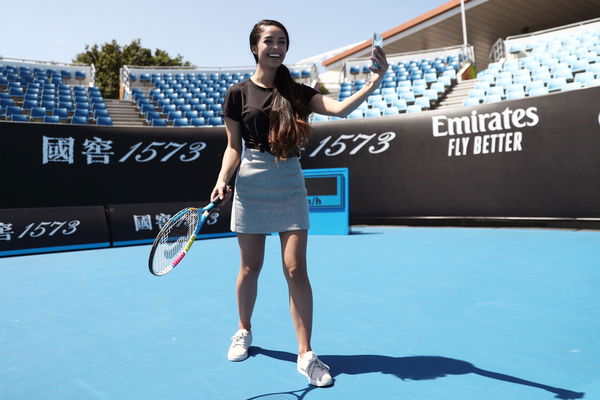 ---
---
Corpse Husband's music collaboration with Machine Gun Kelly was a huge success among both their fans. The DAYWALKER! music video currently sits at 14 million views, and one of the biggest reasons behind the hit video is its star cast. Starring with MGK was popular YouTube content creator Valkyrae.
ADVERTISEMENT
Article continues below this ad
Rae's fans loved her in the music video, and so did all her friends. People all over the internet appreciated her performance in the music video. Fans didn't expect Valkyrae's appearance in the DAYWALKER! video at all. Therefore, when she showed up with her bold and eccentric head-banging along with her glowing red-eye, it was tough to miss.
Corpse and Valkyrae see each other often, given their content creation collabs. However, after the release of the music video, people didn't hear a lot from MGK and his views on Rae. Fortunately, one of her recent streams had almost a 17-minute long intro, and for a very wholesome reason.
ADVERTISEMENT
Article continues below this ad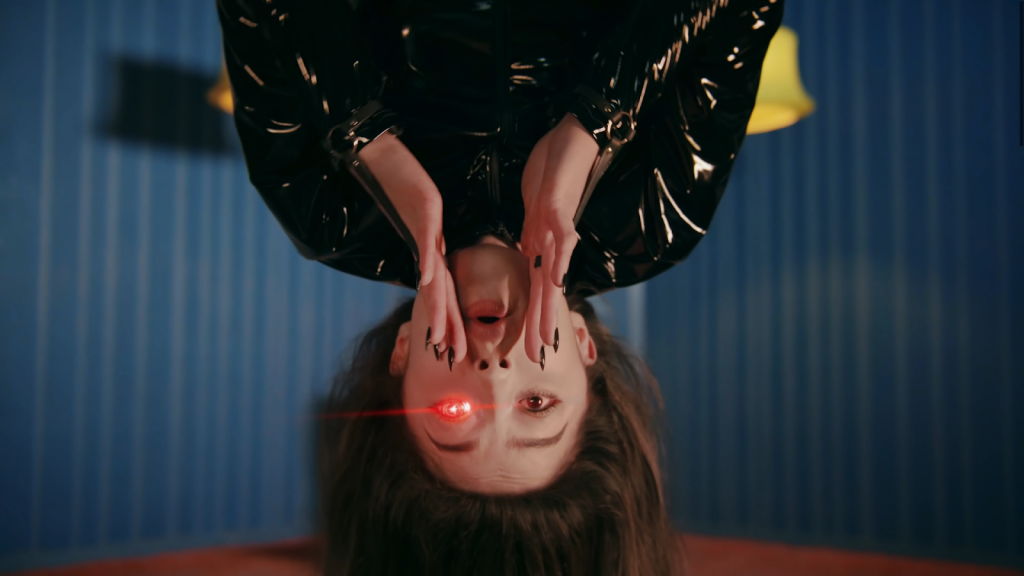 Just as the popular YouTuber's appearance was a surprise in the music video, Machine Gun Kelly surprised her by face timing her right as she was starting her stream. The hip-hop star thanked Valkyrae for showing up and working alongside him.
Valkyrae finds Machine Gun Kelly's gesture extremely sweet
Fans saw an overwhelmed Valkyrae as soon as she hopped on her stream. MGK's gesture had been very surprising for her, and she couldn't stop talking about all the things he said to her as he thanked her. The hip-hop artist had a lot of kind words for Rae, and he personally contacted her to convey them.
ADVERTISEMENT
Article continues below this ad
"I just wanted to let you know that I really appreciated you coming in and working with us. I wasn't able to give a follow-up call, and I just want to let you know that I was so proud of this, and I hope you're proud of it too."
Valkyrae loved how sweet Kelly was over the call and all the thanks he offered. However, at the same time, she also felt his gesture was truly unnecessary since she knew Kelly had been stressed out about the shoot and the video. The team shot the video without a director and in haste, and thus, if MGK couldn't make time to thank Rae, she felt it was totally reasonable.
"This was completely unnecessary, but he did it anyways, and he didn't have to do it…Isn't that amazing? I just thought it was so cool."
ADVERTISEMENT
Article continues below this ad
ALSO READ: From Ninja and xQc to Pokimane and Valkyrae, These Are the Highest Earning Streamers in the World in 2021April 14, 2021
Trending Stories