This YouTuber Thinks Fortnite Is About to Change Forever in 2021
Published 12/28/2020, 1:27 PM EST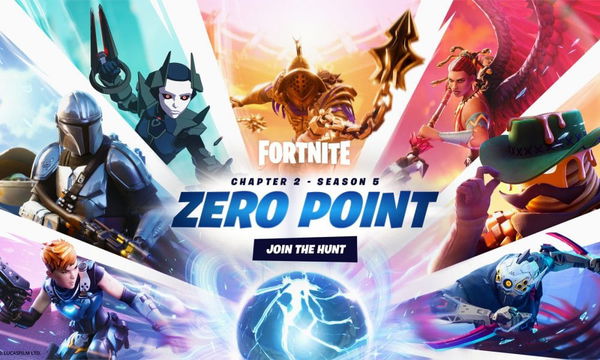 ---
---
The year 2020 has been a rollercoaster ride for Fortnite. Things were not looking good for the game right until Chapter 2 Season 3. A lot of players complained that the game was no longer interesting and that it was dying. However, just when all hope seemed lost, Epic managed to turn things around with Season 4. The addition of the marvel characters proved to be the saving grace for the season and the new Season 5 is also looking good. Now, a certain YouTuber believes that Fortnite is set to change forever in 2021.
ADVERTISEMENT
Article continues below this ad
According to YouTuber 'Randumb', Fortnite was pretty boring in the first half of 2020. He went on a small rant about how the game just re textured the mythic and exotic weapons from previous seasons in Chapter 2 which was pretty boring.
Many players hailed the Marvel season to be one of the best seasons in Fortnite. Clearly, it worked wonders for the game's popularity, but Randumb thinks there is something else that happened this year that is a blessing in disguise. Earlier this year, Unreal Engine launched for Fortnite, which enhanced the game visually and in a lot of other aspects. On the other hand, this also opened up many avenues for Fortnite Creative.
ADVERTISEMENT
Article continues below this ad
YouTuber Randumb believes Unreal Engine changed and Fortnite forever
Randumb believes that the game feels 'clunkier' with Unreal Engine as compared to Season 1, but it is good for Fortnite Creative. This mode allows users to take complete control of the game and create their own maps and matches.
Clearly, Unreal Engine's addition has made this even easier considering it is a great tool for developers. Additionally, Randumb also believes that if Fortnite Creative will be used so extensively in 2021, Epic might just introduce private servers for Fortnite.
ADVERTISEMENT
Article continues below this ad
Minecraft currently allows users to pay for their own servers and give owners control over who can access them. This will definitely be a game-changer for Epic, considering it will ensure the game's longevity. This will also end the debate where fans argue if Fortnite is a dying game.
Furthermore, this may just be speculation for now, but it seems very believable. Players already play in private lobbies, so adding private servers won't be much of a task for Epic. Moreover, with the additional advantage of playing on custom made maps, it will take the game's popularity through the roof.
ADVERTISEMENT
Article continues below this ad
2021 definitely looks to be a good year for Epic, even with the entire Apple fiasco. Hopefully, this will the way forward for the game to ensure it stays relevant for years to come.