Thomas Tuchel: The Birth of a new Borussia Dortmund?
Published 06/30/2015, 3:13 PM EDT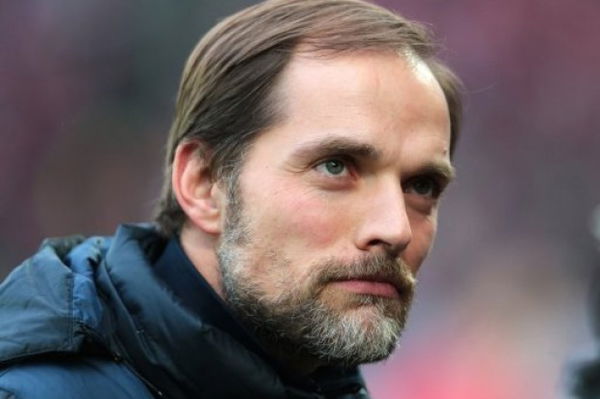 ---
---
The 80,000 odd crowd at the Signa Iduna park were in tears as their very own boss, Jurgen Klopp, decided to take a sabbatical from the game after a disastrous season with Borussia Dortmund. Although it was a bitter pill to swallow, especially for one of the most loyal fans in all of Europe, they gave one of the best farewells to their most beloved managers, and hoped for a better future for the club. The management then, after careful deliberation, chose the best man they could for the job – Thomas Tuchel.
ADVERTISEMENT
Article continues below this ad
He doesn't boast of a very great resume, neither does he boast of having taught great players or be the sole reason for developing a world class leader. But what he is good at, is pure tactics. He defines the word, and is the sole reason why even giants like Bayern Munich bowed down to him while he was managing FC Mainz. He made tactics the new sexy.  While the 2014/15 season was a boss hunting season for most Bundesliga clubs, the 42-year-old wasn't available till the end of the season, thanks to his resignation from the job being rejected by Mainz. He preferred to take a sabbatical, but was still under a contract and hence was unable to accept offers. Dortmund have completed a clean and an efficient deal for the man.
He, as a player, had played for Augsburg FC, among other teams which included the likes of SSV Ulm and Stuttgarter Kickers, which was rather uneventful. The peak of his playing career was a few matches for the U-18 German national team, after which he suffered a cartilage injury. That put an abrupt end to his playing career,  though he wished to continue his association with football. He chose a coaching role, and became the youth coach at VfB Stuttgart, where he nurtured future German nationals including Sebastian Rudy and Sami Khedira. He won the U-19 league with Stuttgart back in 2005, and that was a stepping stone, or rather a prequel of his capabilities as the boss. He returned to Augsburg for a season to build their youth squad, and then transferred to FSV Mainz for the same role. Soon after, in 2009, after the team got promoted to Bundesliga, the management decided to promote him to the first team manager after he had won the U-19 youth league with FSV Mainz again. It was no less than a gamble for the management, as the man had no previous first team experience to play alongside the bigger clubs from Germany.
ADVERTISEMENT
Article continues below this ad
But, as they say, the luck favors the brave. The team and the manager hit it off, as they achieved a decent 9th position in the Bundesliga the year they were promoted. The very next season, they reached their best position in the top tier of German football ever, 5th position, qualifying for Europe & defeating the mighty Bayern side. He was no longer considered an amateur anymore, and he commanded a new sense of respect for his mastermind tactics. The subsequent 3 seasons were not the best as Europe pushed a little too much out of them as they featured in the bottom half of the table. Bayer Leverkusen and Schalke, both searching for a manager wished to sign him in, but Mainz refused to let go. He took a sabbatical for an year, and now as we know him, is the new manager for the black and yellow.
He is one of those careful, meticulous, watchful people who never let anything go out of their watch. He ensures every nook and cranny is taken care of, every little hole is covered, and there's always a plan B. He emphasizes on team formations, team over player tactics and adaptation of the game based on the present set of players he has to work with, which is something most European (especially English) clubs lack. And the topping on the cake is his ability to replicate all these changes with the dynamic nature of the game, while the game is going on.
He has implemented a particular formation to best utilize the Mainz lineup to ensure they are a wall for their opponents. His 5-2-2-1 is a masterpiece for those who really understand the game. Also called the pentagon, the players align themselves as a pentagon in the midfield. This gives them full control over the crucial midfield and also paves a path for support to the full backs when they take a flank run while attacking. Added to that is the possibility of gaining the ball back from midfield thanks to their pressing capabilities from all 5 sides. This forces the oppositions to play from the wings, which is secured with a 5-man defense along with a back-tracking CM.
Although it has been over 5 years he last coached a youth team, we know he favors the youth over the older players. The reason is not just the energy involved, but also their flexibility in play, their malleability in their techniques and the ability to grasp and understand the constantly changing set of tactics he prefers to use depending on the opposition. He has had great success when using youngsters in his team, including the trio of Andre Schurrle, Adam Szalai and Lewis Holtby. It is quite matching with the philosophy Dortmund themselves believe in. Rather than spending on already made players, they are known for creating a league of footballers designed to play according to their style of play with extreme precision. This arises from the fact that both of these clubs at one point were at a stage of bankruptcies, and had to reduce their expenses in order to sustain.
Tuchel doesn't require a big name to base his team around, and Dortmund will be more than happy to oblige with that. With some of the most underrated signings this season, they have obtained the services of Roman Burki from FC Freiburg – a team which just got relegated – along with the capture of Gonzalo Castro from Bayer Leverkusen.
ADVERTISEMENT
Article continues below this ad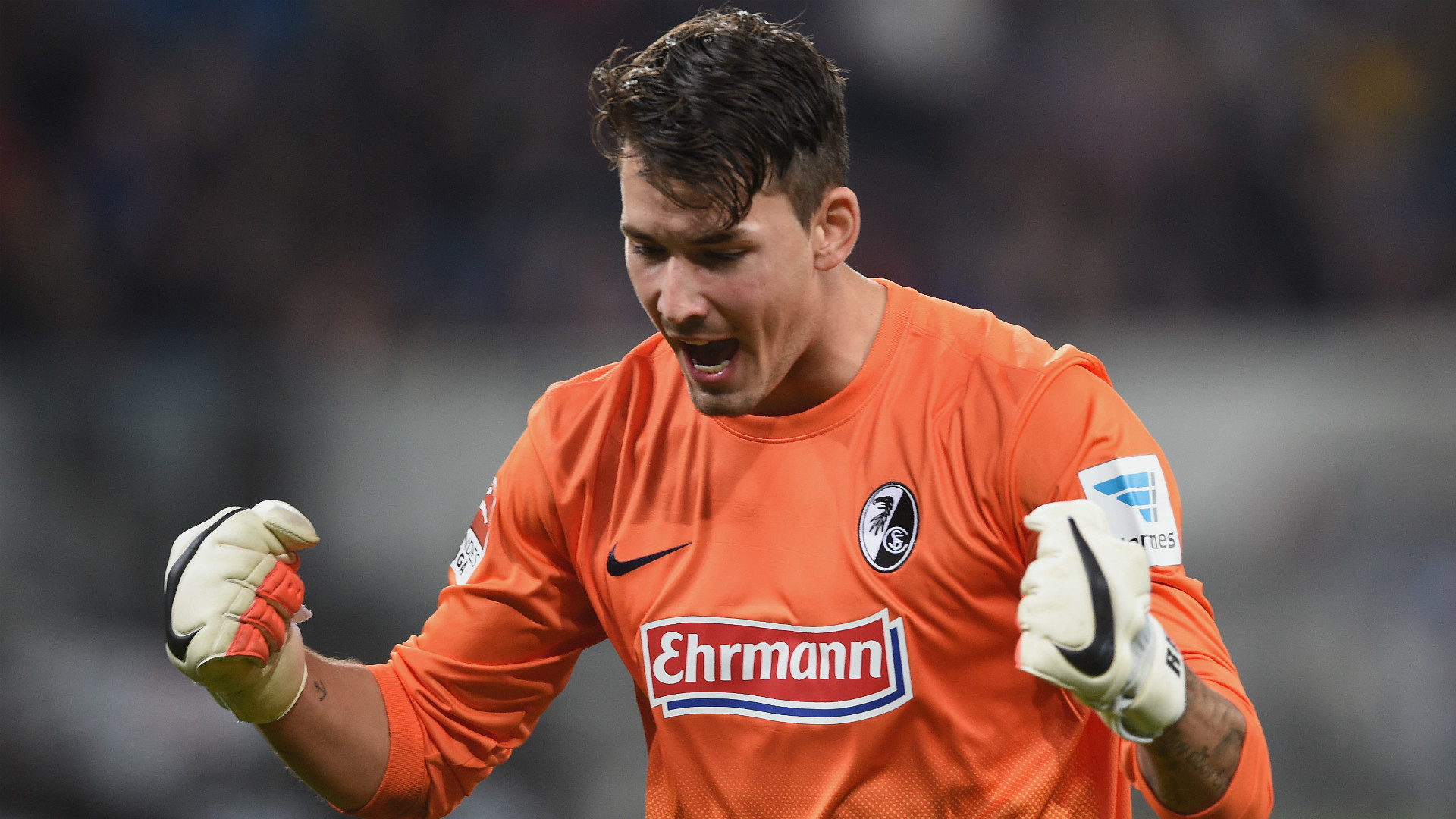 Roman Burki has been a diamond hidden in the coalfield. Even though his team had been relegated, he has surprisingly managed more clean sheets than Benaglio of Wolfsburg, a team which came second in the league last season. He also has the most number of saves in the season, 113, the next best being below the 100 mark. He has clearly outshone every other keeper but his defense couldn't manage to do the same. He has even played for the Swiss national team. Tuchel, quite cleverly, acquired the player at a paltry price for his talent.
Their other buy, Gonzalo Castro has been exactly the kind of player who was born to play under him. One of the most flexible midfielders in Europe, he has the capability to play at any position when commanded and has shown both attacking and defensive capabilities. However, he generally plays an attacking role, where he can help Aubameyang as well as Reus by providing them with through balls and by holding the possession. Playing alongside Kagawa, Sahin and Mkhitaryan,  the team can dominate midfield just through their flair and pave way to a very attacking formation if need be. But in the past few seasons, he has been playing a defensive role for Leverkusen, which means he can also assist Sven Bender in the back line. This gives him the freedom to switch from a traditional defensive 4-3-3 to an attacking 4-1-3-2 while counter attacking. He will also provide the much needed stability, which might get shaky if Gundogan and Kehl decide to call it quits with the club. This malleability, which is the base of his play, is offered by Castro.
ADVERTISEMENT
Article continues below this ad
What we can say for sure is that, although he might not be the same as fan favorite Klopp, this doesn't put him aside for greatness. He has proven, and can prove it again, that tactics can win against even the best of sides, and you don't need the best team to get the best results. The spirit of Dortmund speaks the same, and sooner than later we might hear die Shwarzgelben's chants grow louder until it rings over Bundesliga, and possibly Europe.