Thomas Tuchel Feels the Absence of Neymar & Mbappe Helped PSG Ease Past Real Madrid
Published 09/19/2019, 5:18 AM EDT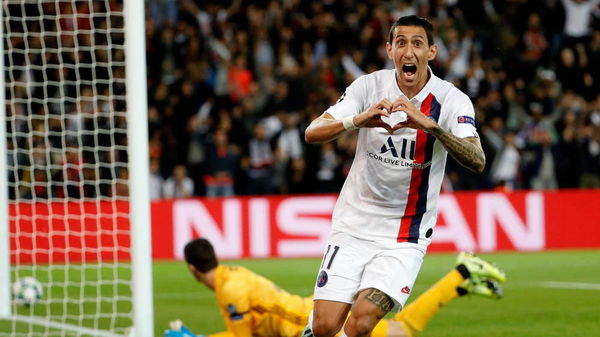 ---
---
In their first match of the 2019-20 UEFA Champions League, PSG claimed a comprehensive victory over Real Madrid despite the absence of their frightening front three of Neymar, Kylian Mbappe and Edinson Cavani.
ADVERTISEMENT
Article continues below this ad
Mbappe and Cavani were earlier ruled out of the Champions League calsh, with the former not featuring for PSG for a month due to a hamstring problem and the latter due to ruled out due to a hip injury. Meanwhile Neymar, who scored a final minute bicycle kick the other day in the league to seal the victory for his team, is serving a two game ban in the Champions League due to his actions in the tournament last season against Manchester United.
Very few people gave PSG a chance before the match without their prolific trio, but PSG turned the odds against Real Madrid on Wednesday as Angel Di Maria scored twice in the first half against his former team and Thomas Munier sealed the game in the injury time.
ADVERTISEMENT
Article continues below this ad
"Maybe the absence of Cavani, Neymar and Mbappe helped the team," PSG manager Thomas Tuchel said after the match. "Maybe the pressure was less, because everybody was wondering how we could win without those three players."
"It can help because we weren't favourites without Neymar, Mbappe and Cavani. It could have taken some of the pressure off the players."
It was not just the French side that were missing player for the clash as Real Madrid were also facing injury problems. Ballon d'Or winner Luka Modric was out with injury, so was Isco. Left back Marcelo was ruled out of the game just a few days back. They were also without their captain Sergio Ramos.
After the heavy loss, Real Madrid manager Zinedine Zidane was focused on intensity, which the Frenchman felt his team lacked.
"They were better than us in every department," he said, during the post-match press conference. "In the play, in midfield, and the thing that annoys me most is the intensity."
ADVERTISEMENT
Article continues below this ad
"It is very difficult if you do not start strongly.They are good at creating chances – that is not what worries me, it is seeing my team without the necessary intensity at the high level of this competition. We knew they would put pressure us but we did not really get properly into the game at any stage."
ADVERTISEMENT
Article continues below this ad
"Intensity is the most important thing on the pitch. You can have your worst game, but if you play with intensity, put your foot in, win challenges, you can win the game – but we didn't," Zidane said.