"Thought I Was Dreaming" – Stefanos Tsitsipas Recalls First Practice Session With Roger Federer
Published 04/15/2020, 7:01 AM EDT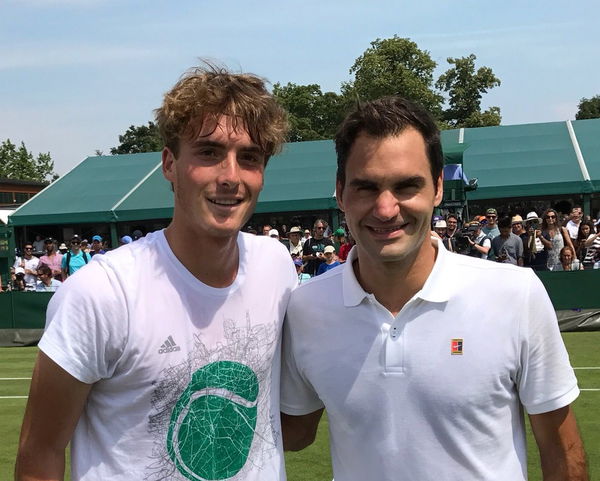 ---
---
Stefanos Tsitsipas is one of the more offbeat guys on the tennis Tour. His outlook on life, in general, is quite unique and refreshing. After the Indian Wells Masters was canceled, he decided to meet up with a group called Yes Fam. Having touched upon various topics, the name Roger Federer soon cropped up in their conversation.
ADVERTISEMENT
Article continues below this ad
Even from a distance, you can tell Stefanos Tsitsipas is one restless guy. When the Indian Wells tournament was canceled, he was never going to just sit around and wait for the Tour to resume. And since the Miami Open was shrouded in uncertainty at the time, he could not jump on a flight and return to Greece either.
So, he decided to make a short road trip to go visit a group called 'Yes Fam.'
ADVERTISEMENT
Article continues below this ad
This group, or family as they call themselves, is all about spreading a philosophy of positivity.
"Thought I was dreaming" – Stefanos Tsitsipas
Stefanos had met the group once before when he invited one of the guys to watch his private practice session with Roger Federer. Talking about hitting with Roger, Tsitsipas was quite effusive.
"First time it was like unbelievable. I thought I was dreaming, honestly. But as more you play with him, the more normal it seems but at the same time it can't seem normal(sic) because it's Federer, it's not any other player."
Matt, one of Yes Fam's founders, mentioned how Tsitsipas and Federer would talk after every point. Turns out, the Swiss maestro would give the Greek some pointers.
ADVERTISEMENT
Article continues below this ad
"He's a really good guy. You can have really interesting conversations with him", Stefanos chimed in.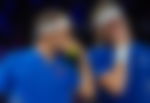 Tsitsipas was happy to elaborate on what the number one thing was that he learned from Roger.
ADVERTISEMENT
Article continues below this ad
"Expressing myself more. I spent a lot of time with him during the Laver Cup in September and I learned a lot of things from him. Even the way you carry yourself, the way you speak, the way you think, you can pass this to someone else. I felt really inspired." 
Roger Federer is easily one of the most inspirational athletes on the planet. It must have been quite surreal for Stefanos to be practicing and even playing with him at such a young age. The Greek will surely want to follow in Roger's footsteps, and there is no reason why he cannot. He is a rare talent, the Greek youngster.