"Thought There Would Be a Warning First", Leafy on Twitch Ban
Published 09/14/2020, 5:17 AM EDT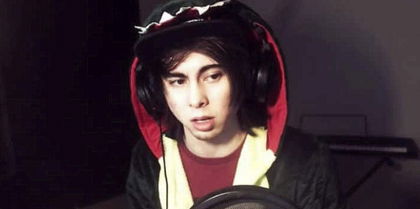 ---
---
Leafy was recently banned permanently from Youtube. Following this ban, Leafy joined Twitch for streaming. In a recent development, Leafy has been banned from Twitch as well. According to some sources, this ban could be permanent. Leafy had started streaming on Twitch just a month back. Leafy's channel cannot be found through a search on Twitch anymore. He tweeted this about the situation :
ADVERTISEMENT
Article continues below this ad
thought there would be a warning first or something i mean it was obvious i was pushing it but still was being somewhat mindful of tos

— Leafy (@Leafy) September 11, 2020
ADVERTISEMENT
Article continues below this ad
Leafy's Roller Coaster Youtube Career
Calvin Lee Vail, better known as Leafy or Leafyishere is a former American YouTuber who made his YouTube appearance in 2011. He achieved fame for picking on his fellow Youtube creators and gained 4.9 million followers on Youtube. However, he stopped uploading in December 2017, which was an enormous shock for his huge fan base.
Leafy made a return to Youtube in 2020 and sent the internet into a frenzy.  This didn't pan out to be the ideal comeback that Leafy must have expected. He targeted Pokimane, a famous Twitch streamer and YouTuber, for her appearance and content. He also got caught up in a conflict with H3H3 following his return. All of these conflicts might be the reasons behind his YouTube ban.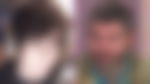 Did he continue his controversial behavior on Twitch?
A lot of viewers on Twitch felt that Leafy made controversial statements. He tweeted about Pokimane and viewers felt that he was being aggressive in his content. These actions might have led to a violation of community guidelines.
Twitch suspended Leafy for his Actions
Twitch has shadow-banned its controversial streamers before. The platform has issued the following statement with regard to Leafy's case:
"The safety of our community is our top priority, and we reserve the right to suspend any account for conduct that violates our rules, or that we determine to be inappropriate, harmful, or puts our community at risk."
The internet has reacted in very different ways to this event. Some fans are disappointed by the intolerance for the so-called edgy or dark humor of content creators. However, a lot of people are also happy about the removal of controversial content from the platform and have supported this action by Twitch.
If I say "nice" to this one too, do you think leafy fans will continue to tell me to kill myself or call me slurs?

people will still wonder why it's for the safety of the community

— Analynn Dang (@bawlynn) September 11, 2020
Stop acting as if leafy is a victim of a new order out for creators blood, he had it coming ruining comunities and being toxic

— fdupouy (@Dupouy94) September 11, 2020
Leafy getting banned is dumb. They mad cuz he exposing the truth and those who can't handle someone else's opinion are mad. This why twitch and YouTube are boring.

— 9ain (@9ainn) September 12, 2020
ADVERTISEMENT
Article continues below this ad
Certain questions over the permanency of this ban still remain unanswered.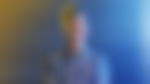 ADVERTISEMENT
Article continues below this ad