Throwback: "I Will be an Unbelievable Dad" -Russell Wilson Pays an Emotional Tribute to Dad on Father's Day
Published 06/21/2020, 4:40 PM EDT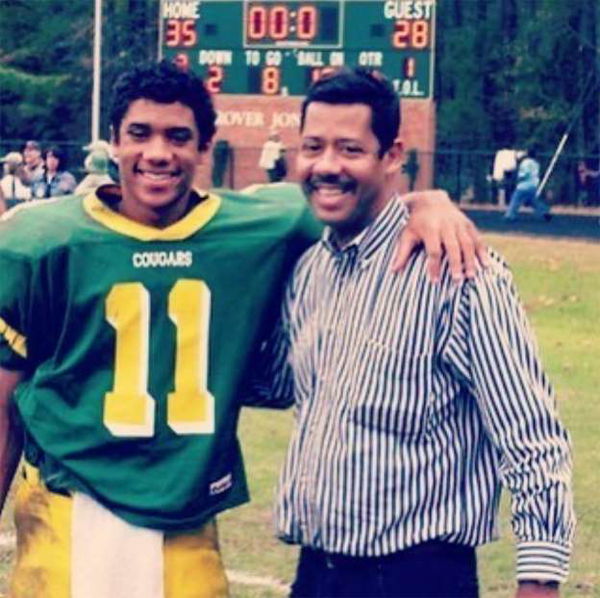 ---
---
On June 21st, the world celebrated Father's Day, to honour every father in the world. Sadly, Seattle Seahawks player Russell Wilson lost his father back in 2010. He confessed that one of his biggest regrets is not seeing his father watch him play an NFL game or win the Super Bowl.
ADVERTISEMENT
Article continues below this ad
He wrote an open letter in 2015, titled, "A Mere Fraction of my Love for You". Russell revealed that people often questioned him on one of his biggest desires. To that, he answered, "I've been blessed to be able to do a lot of fun and amazing things in my 26 years on this earth, but the one thing I wish I could do above all else is to see my father smile again."
Russell Wilson reminisced how Harrison B. Wilson III used to drive him to games when he was young. The 31-year old revealed that he and his late father enjoyed listening to Earth, Wind & Fire, Michael Jackson and The Supremes. According to the Seahawks player, Wilson Sr had an incredible set of pipes. Russell spoke about how his dad used to motivate him and he was always full of positivity.
ADVERTISEMENT
Article continues below this ad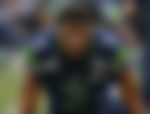 Russell Wilson looks ahead to the future
According to the player, dad often said, "Russell, take all the grains of sand in the seven seas and multiply them by 10,000 and you will only have a mere fraction of my love for you."
He concluded the open letter, "I know that I will have a big family one day. If I can be 1/16th of the dad my father was to me, I know I will be an unbelievable dad. I will try to motivate my kids the way he motivated me. Teach them that they can really, truly do anything."
"Today, I'm thinking about him and the effect he had on everyone around him. And I'm singing along to some soul tunes like I know he would be. Thank you for everything, dad. I love you."