Throwback to the Time Dr Disrespect Shook it Off to Taylor Swift
Published 02/21/2021, 1:25 PM EST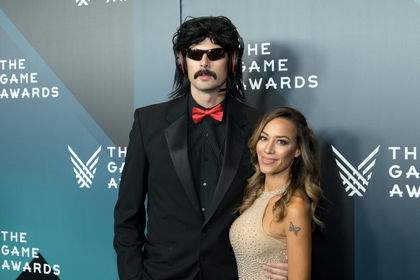 ---
---
The gaming community doesn't have a lot of good dancers. However, Dr Disrespect really prides himself on his moves. The 'Two Time' is not only good at playing games but also has pretty amazing moves, and he doesn't hold back from showing them off.
ADVERTISEMENT
Article continues below this ad
While Doc generally prefers playing hardcore FPS games, especially those from the Call of Duty franchise, he also had a phase where he was playing Fortnite with other popular streamers. During one of these streams with CDNThe3rd, Doc was going through a dry spell. The duo had not won a Fortnite game in around six hours when CEEZ had an interesting idea to hype Doc up.
ADVERTISEMENT
Article continues below this ad
Taylor Swift might be a good luck charm for Dr Disrespect
CEEZ felt it would be best to groove to Taylor Swift in order to get hyped up for the duo's next game. Therefore, he put on Shake it Off, one of Taylor's biggest hits, for the 'Two Time' to loosen up to. Even though Doc was visibly upset, CEEZ convinced him to show his moves. What came next was totally unexpected.
Doc switched to a full view of his stream and entered from the left, shaking what his mama gave him. The Call of Duty veteran had put on a show for the Champions Club, and everyone watching the stream surely loved it.
ADVERTISEMENT
Article continues below this ad
Doc also feels dancing can solve the hacker problem in Warzone
Over a year later, it looks like Doc still has the moves. When a fan asked Dr Disrespect on stream about how to deal with hackers in Call of Duty Warzone, the 'Two Time' once again broke out his sick moves.
While Doc didn't have Taylor Swift to groove to this time, he still danced just as well. Whether it's Twitch or YouTube, the popular streamer still has the same energy. His fans believe he is one of the most entertaining streamers out there, and Doc just keeps proving that.
ADVERTISEMENT
Article continues below this ad
ALSO READ: WATCH: Dr Disrespect Rage Quits Call of Duty Warzone After Encountering Audio Glitch