Throwback: When Ariel Helwani Made the Biggest Botch up of His Career
Published 03/09/2020, 3:29 PM EDT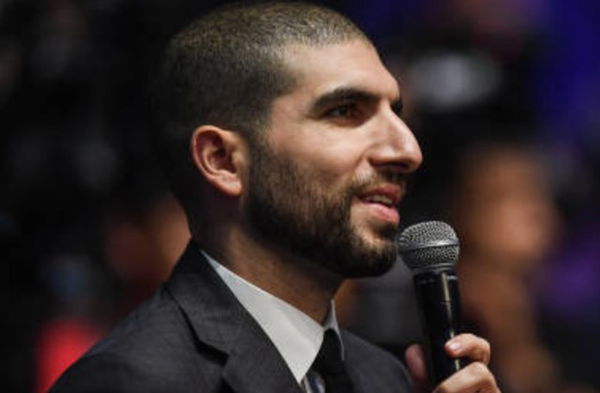 ---
---
Ariel Helwani is a name that comes up in the upper echelons of MMA journalists. The Canadian has made a name for himself with 'Ariel Helwani's MMA Show', which is one of the most-watched weekly MMA shows in the world. However, this very show made Helwani commit what was probably the biggest botch-up of his media career.
ADVERTISEMENT
Article continues below this ad
Helwani sings the 'Happy Birthday' song for all guests who come to his show on their birthdays. In September 2019, he sang the song for Dominick Cruz. That would have been perfectly normal if Cruz's birthday was on that day. His birthday wasn't coming for the next six months.
Dominick, being the good sport that he is, sang along with Helwani. After thanking Ariel, he told him it was both his birthday and not his birthday. At first, the journalist thought Cruz was referring to the time difference since the latter was in Abu Dhabi at the time. However, he later cleared it up that his birthday falls on 9th March.
ADVERTISEMENT
Article continues below this ad
Ariel Helwani remembers it as one of the low points of his career
Ariel's expression was priceless when he realized what he had just done. "What! What are you talking about? I thought (your birthday) was Sept. 3rd", said a visibly surprised Ariel. The natural question that comes up after this is how he got the news of the birthday in the first place. Helwani cleared it up by saying that someone on the internet told him that it was Dom's birthday.
ADVERTISEMENT
Article continues below this ad
Cruz, however, took no offence at all. He added that someone has messed up his date of birth on Wikipedia. He also advised Cruz to not take everything he hears on the Internet seriously.
ADVERTISEMENT
Article continues below this ad
Coincidentally enough, Helwani's show is also running on Cruz's actual birthday, 9th March. He had not forgotten about his embarrassing moment from six months ago, making it a point to sing "Happy Birthday" to Cruz, though the latter was not present. "It was one of the low points of my career. However, this time around we have confirmed this with Dom", said Ariel. He also reiterated what Dominick had told him – "Never trust Wikipedia".