Throwback: When LeBron James Called Out The NCAA For Being 'Corrupt'
Published 12/31/2020, 5:54 AM EST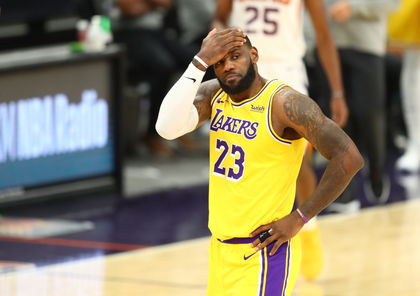 ---
---
Los Angeles Lakers star LeBron James skipped college and directly jumped to the NBA. He is one of the three players in NBA history to be drafted #1 overall pick coming out of high school. Coming from a humble background, he chose to skip college to provide for his family.
ADVERTISEMENT
Article continues below this ad
The NCAA doesn't allow its student athletes to make money off their own name. Due to this, LeBron has been vocal about his criticism against the NCAA. "I'm not a fan of the NCAA," James said back in 2018. "The NCAA is corrupt, we know that. Sorry, it's going to make headlines, but it's corrupt."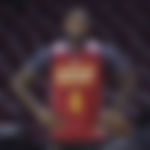 His argument is that if colleges and the NCAA can make money off the student athletes, it shouldn't be a one-way track.
ADVERTISEMENT
Article continues below this ad
He said, "I know how much these colleges are gaining off these kids. I've always heard the narrative that they get a free education, but you guys are not bringing me on campus to get an education. You guys are bringing me on it to help you get to a Final Four or to a national championship."
NCAA listening to LeBron James, albeit two years late
In April 2020, the NCAA's Board of Governors announced rule changes to allow student-athletes to "receive compensation for third-party endorsements both related to and separate from athletic."
This matter was taken to the Supreme Court on the grounds that it violates the antitrust laws. The Supreme Court announced that it will review the case in 2021. It is the first NCAA case the Supreme Court will be hearing since 1984.
The biggest question behind whether student athletes should be paid, is whether, at the end of the day, are they just students or employees? Many have said that the students being forced to play despite the lockdown is a clear indication they are employees.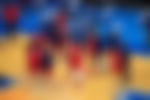 If the Supreme Court doesn't allow this to pass, the influx of young athletes into foreign leagues will grow. Players like LaMelo Ball and RJ Hampton chose to play overseas over college, so they could get paid. Others like Jalen Green and Isaiah Todd chose to enter the G-League directly.
ADVERTISEMENT
Article continues below this ad
LeBron had suggested a farm league as an alternative to the NCAA. But at this rate, the G-League could become the farm league, if students continue forego college to play there.
ADVERTISEMENT
Article continues below this ad