THROWBACK: When Roger Federer Revealed a 'BFF' Moment With Rafael Nadal
Published 03/07/2021, 2:30 PM EST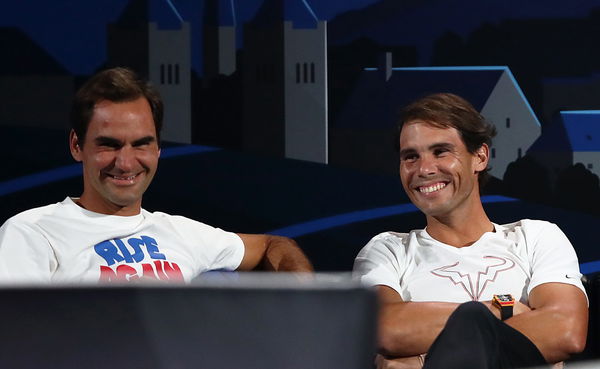 ---
---
The tennis fraternity loves the great rivalry that Roger Federer and Rafael Nadal share on the court. But with the rivalry, their friendship has grown as well. The Swiss Master has never failed to speak highly of Rafa, and whenever he has been presented with the opportunity, he has spoken about their friendship and how it has grown.
ADVERTISEMENT
Article continues below this ad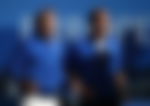 Federer is five years elder than Nadal, so naturally, he came to the ATP Tour before Nadal. Federer has seen Nadal grow with him, which has made the foundation of their friendship strong.
ADVERTISEMENT
Article continues below this ad
Federer and Nadal are two of the most experienced players on tour, and thus they have their discussion around tennis, which always stays between them. This is what Federer is so glad about as he explained in 2019.
"I saw him grow, right in front of my eyes. He's one of the guys from tennis – players – that I could call up and, if I told him something, it would be a secret between the two of us. And I appreciate that we were able to build a relationship like that."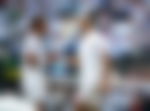 Roger Federer remembers early days with a shy Rafael Nadal
Federer rose to prominence in 2003 with his Wimbledon triumph, and two years later, Nadal won the French Open. So their rise almost coincided and thus they have grown and dominated tennis together. During this time, Federer recalled a shy Rafa Nadal, who was agreeing to everything Federer was saying.
"We went in phases a little bit. In the beginning, he was so extremely shy and he was so — how do you say? — like, looking up to me, that he just said, 'Whatever you say, Roger, I agree with you. Because you're so important to the game. And I know you want the right thing,'" Federer said.
ADVERTISEMENT
Article continues below this ad
As they dominated tennis on the court, off the court, their friendship brewed and blossomed with their rivalry. And now they headline all the important decisions around tennis.
"And over time, he became himself, the dominant player he became, and he started to build his own strong character. … And then, of course, the rivalry started building."
ADVERTISEMENT
Article continues below this ad
Fans of both the players love the camaraderie between the two and often call them 'Fedal'. Fans will remember Federer's speech after the Australian Open 2017 final where he said he would happily trade a drawn match and share the title with Nadal. Such opinions have elevated their rivalry from others.