Tiger Woods Takes a Call on PNC Championship Participation
Published 12/07/2021, 3:34 AM EST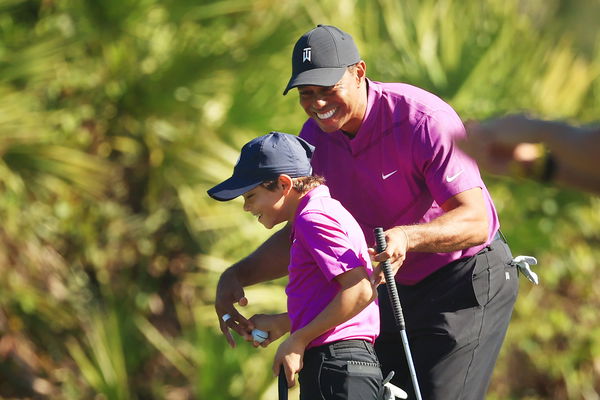 Tiger Woods, who has been on the sidelines for the better part of this year, made an appearance at last at the Hero World Challenge. However, it's a continuous process, and no sooner than the exclusive event concluded than we were speculating about where we might see him next.
ADVERTISEMENT
Article continues below this ad
Last week, multiple reports claimed that Woods was seriously considering appearing at the PNC Championship lined up next. However, given this came less than a couple of days after he claimed he's 'not even at the halfway point' in his recovery, we weren't so sure. Even though Woods finally teeing it up is one of the biggest hopes we're all sporting, we wish whatever is the best for his health.
ADVERTISEMENT
Article continues below this ad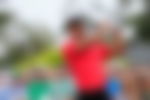 The PNC Championship, also known as the father-son challenge, is an annual two-player event for PGA Tour and Champions Tour professionals and their children. Woods and his golfer son Charlie, 12, appeared last year and finished 7th.
Watch This Story- Event Recap: Best Highlights From Gervonta Davis vs. Isaac Cruz
Tiger Woods is not sure whether he'll play
In the latest footage we have of Woods, he answers the big question himself. He says, "Playing tour golf and being prepared to play and try to shoot low scores against the best players on the toughest golf courses, that's a totally different deal. I am a long, long way from that, and so don't expect me to be out on Tour for quite some time."
The interviewer goes on to state the obvious about the PNC Championship. He says the 'hit and giggle' event is not as serious as others and one could even ride a golf cart around the short course.
ADVERTISEMENT
Article continues below this ad
To that, the 45-year-old says, "It's short for Charlie… it's not short from where I'm playing from! I'm playing back there with Justin [Thomas] and I hit it half as far as he does."
ADVERTISEMENT
Article continues below this ad
So, will we carry the hopes of watching Woods live in action into next year? Or will this past week's health convince him he is capable of another step forward in his endeavor to return to the sport?