"Time Is Not Her Friend" – Martina Navratilova on Serena Williams Chasing 24th Grand Slam
Published 07/03/2020, 8:32 AM EDT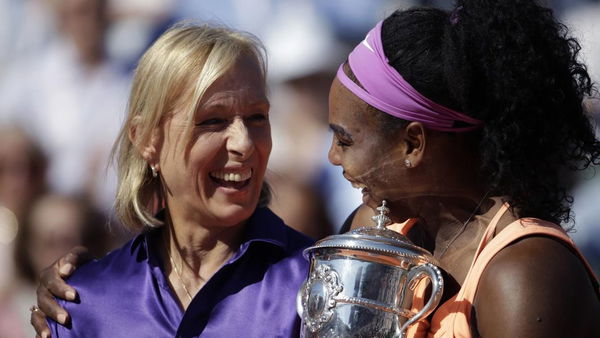 Serena Williams has been eyeing her record 24th Grand Slam for over 3 years now. She has come closer to achieving it but fell short in several finals since 2017. Another tennis legend Martina Navratilova recently gave her opinions on Serena's quest for the record Grand Slam tally.
Serena already holds the record for the most Grand Slams in the Open era. But in the overall tally, she is one behind Margaret Court. Serena's coach Patrick Mouratoglou is very confident with his pupil and believes she is working hard and could finally achieve glory.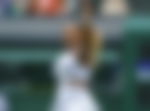 ADVERTISEMENT
Article continues below this ad
"Serena Williams is still fired up" – Martina Navratilova
In a conversation with BBC, Navratilova said that although Serena isn't getting younger each day, she is still fired and could do it this year. Serena is turning 39 this year so time surely a luxury for the American.
"Time is not her friend. Yes, she gets to rest but the body is still aging even though she's resting. I think emotionally it would be really hard to stay motivated and keep your routine," Navratilova said.
"But I know she's still fired up, she wants that record, she's been going after it for a while now," she added
Further in the interview, Navratilova talked about merging the WTA and the ATP. She and Billie Jean King have led the merger idea for years now. Billie Jean King is the founder of WTA but that was always her plan B back in 1973. Her main agenda was a united tennis front but that didn't capitalize.
ADVERTISEMENT
Article continues below this ad
"The only way to put the pressure on the ITF and the majors is if men and women are together," she said.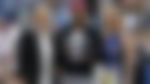 ADVERTISEMENT
Article continues below this ad
Martina Navratilova holds the record for most Grand Slams combined. With 59 across singles, doubles, and mixed doubles. And is one of the greatest of all times.
Serena is seemingly desperate for the record. Even after not being as ruthless as she was before her pregnancy, she is still feared by her competitors. The American has had to deal with the changes to her body due to the pregnancy, but she is still at the top and this time she will be trying extra hard to finally leap ahead.