TimTheTatman Challenges a Stream-Sniper in Valorant Game but It Backfires Hilariously
Published 03/02/2021, 1:24 PM EST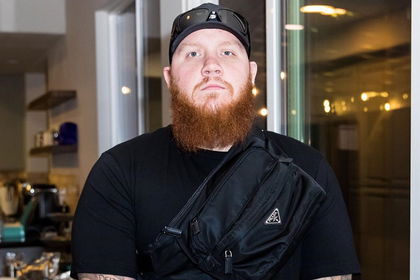 ---
---
If there is one thing that streamers hate vehemently, it's probably the existence of stream-snipers. These are players who exploit the live streams of others to give themselves an unfair advantage. Stream-snipers can often create situations of absolute rage for streamers who are trying to play and entertain their viewers. The latest to experience such an infuriating incident was Twitch streamer Timothy "TimTheTatman" Betar, who thought it was a good idea to challenge the person in question.
ADVERTISEMENT
Article continues below this ad
ADVERTISEMENT
Article continues below this ad
TimTheTatman plays against stream-snipers
During his latest stream, Tim played a game of Valorant with fellow streamer, Cloakzy and Counter-Strike: Global Offensive pro, fl0m. With a team of some of the most talented FPS streamers, it was surprising to see them go down 7-2. Along with that, all those losses were not even a close battle, which led the fans and the streamers to think that something was wrong here.
Cloakzy, after one of their losses, suggested that the other team might have two stream snipers. Their suspicion grew even more after seeing the opposing team's Jett and Omen first at whichever site they planned on attacking.
In the 8th round, they confirmed their doubts about the Jett after Tim and his team split to confuse them. But the Jett still came at the right place to face Tim, even after he'd taken an unusual strategy of going through mid alone.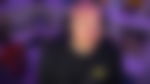 Tim gets humbled by stream sniper after calling him out
ADVERTISEMENT
Article continues below this ad
To deny giving the stream-snipers any advantage, a viewer suggested Tim create a delay in his stream. But he refused to do it because he doesn't enjoy playing with his chat lagging, especially during a funny moment. He admitted he would rather lose to a lower-ranked stream-sniper than create a delay in his stream.
In the next round, he faced Jett again, but this time he called the player out by telling her where he was going to attack. After a very fiery profanity-laden challenge from Tim, he attacked Site B alone, but the Jett came prepared, equipping herself with the Ultimate ability and absolutely destroying Tim with a single knife hit.
After receiving a humbling attack from the stream sniper, everyone in Tim's team broke down in laughter. It was rather painful to see this happen to him, but at the same time, it was hilarious to see TimTheTatman getting a beat-down like that.
ADVERTISEMENT
Article continues below this ad