TimTheTatman, Courage and Others React to Call of Duty Warzone's One Year Anniversary
Published 03/11/2021, 2:01 PM EST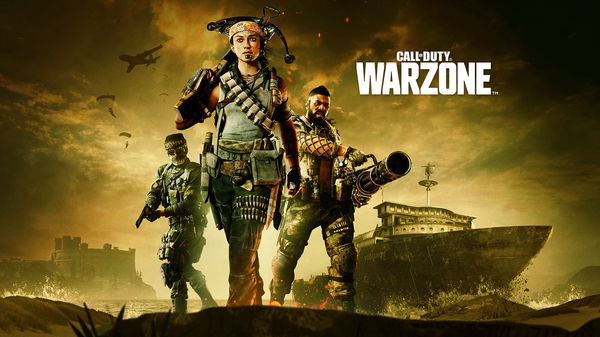 ---
---
Call of Duty Warzone celebrated its one-year anniversary on Thursday, March 11. The Battle Royale game was Activision's second attempt at the genre after launching Blackout. It all started when the company released a prequel to the iconic Modern Warfare series and along with it came Warzone. Although the game currently has issues following its integration with Black Ops Cold War, fans have rallied behind the game and showed their support for what they consider one of the best in the genre.
ADVERTISEMENT
Article continues below this ad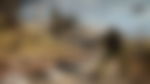 ADVERTISEMENT
Article continues below this ad
Content Creators showed appreciation for Warzone
One of the most integral reasons for any game's success has to be the community's support, and no franchise can make a better case for it than Call of Duty. The series has had one of the oldest communities in the modern era. Players have made the franchise what it is right now from the early days, with countless hours of videos being posted on YouTube and Twitch. Content creators such as TimTheTatman and Courage, who have been there from the beginning, had a newfound love with the franchise because of Warzone.
I just want to say… it's officially been a year since Warzone has come out and I truly think it's my favorite BR I've ever played. It also made me fall in love with Call of Duty again… Hopeful for the future!

— timthetatman👑 (@timthetatman) March 11, 2021
One year of Warzone:

Overall, Warzone has been extremely positive for Call of Duty and I'm happy so many people are enjoying it.

It has revived my love for Call of Duty.

With that said, in year two they need to update the map much more consistently and add an anti-cheat.

— Jack "CouRage" Dunlop (@CouRageJD) March 10, 2021
Others who joined Warzone as part of the game's Esports circuit also gave it their love. From giving them a steady career and also providing them some enjoyable content, creators around the world have credited Warzone as one of the best Battle Royale games in the world.
So here's to our first anniversary of Warzone! The best thing that's happened to me (bar Brittney, of course). Let's make the next year an even better one.

— Tommey (@Tommey) March 10, 2021
Wow! It's been one WHOLE year since Warzone's launch!

This time last year I told Kylie for the first time in my career I wanted to go 100% into a game/stream, and what a blessing that inkling was! 🙌

Thanks for the best year of my career #LEGIQUEENS

Cheers to another! 🏹 pic.twitter.com/TdhxwE5e0g

— Jordan Payton (@LEGIQN) March 11, 2021
Call of Duty fans show their favorite memories from the past year
Many players showcased their stats on Twitter because of the Warzone Report. The report shows all the player stats, including kills, deaths and hours played. Players can avail this report by replying to the Call of Duty Twitter account with their gamertag. It's great to see developers adding little touches like this, that improve every player's experiences.
Other than that, many fans even shared their favorite highlights of the year from their beloved creators. One of the most iconic clips from the game include, the rage from Dr. Disrespect after getting RPGed. British YouTuber Ali-A also showed his favorite clip when someone broke a glass item after he killed them.
Everyone remembers the funny moment from TimTheTatman, when he forgot to open his parachute while gliding, and then dying from fall damage. There is also the unforgettable 200 IQ play from Nickmercs when he crashed his helicopter to kill someone.
ADVERTISEMENT
Article continues below this ad
The developers thanked their fans for the wonderful year they have had. Fans hope that the game receives patches for many of its bugs and also has an anti-cheat software in the future. Such features will help the series to grow and become one of the best games of all time.
ADVERTISEMENT
Article continues below this ad