TimTheTatman, Nickmercs, Swagg and Others React to Reports of Tweaks to SBMM in Call of Duty Warzone
Published 04/26/2021, 2:03 PM EDT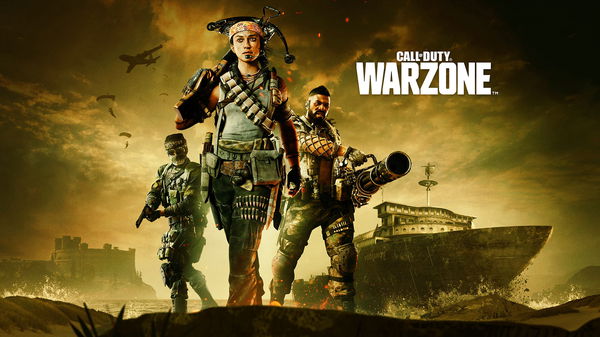 ---
---
Call of Duty Warzone received massive changes when Activision released Season 3 last week. Along with a new map, weapons, and other items, the gameplay also changed a lot with the removal of zombies. But recently, some players revealed that there are some other changes in the game to combat players getting special advantages in SBMM. Streamers such as TimTheTatman, Nickmercs, and many more reacted to the latest change in the game.
ADVERTISEMENT
Article continues below this ad
Receiving reports that SBMM has been changed in #Warzone.

Most notably those who used VPN's and special routers to get easier lobbies have reported that their methods no longer work, and that VPN's are useless now.

Will find out more details and do a full report on this soon.

— ModernWarzone (@ModernWarzone) April 25, 2021
ADVERTISEMENT
Article continues below this ad
TimTheTatman, Nickmercs, and many more joke about NetDuma
Players have reported that SBMM has received a lot of tweaks, which removes advantages for players using VPNs and special routers. These tools allowed fans to change their location to regions where there are enormous amounts of bot lobbies. It looks like with the latest update, that trick won't work anymore.
After it was revealed that players can't use this trick, FaZe star Swagg had an interesting conversation with fellow crewmate, Nickmercs. They joked about the fact that they can't play well anymore, and Nick even announced that he was done with Warzone and talked about returning to Fortnite full time. He said that he can't do anything without the NetDuma as the patch stops him from accessing other locations. NetDuma is one of the most popular routers that players used to select regions that had lower ping or bot lobbies.
Popular streamer TimTheTatman also joined in on the fun and said that he always played in low KD lobbies. He further continued by saying that he's been training for this moment all his life, and now it was his time to shine.
don't worry boys I got the .8 KD lobbies been training my whole warzone career for this

— timthetatman👑 (@timthetatman) April 25, 2021
Other players react to the situation
Other content creators like Optic Hitch and NRG JoeWo also made light of this situation and said that they will finally face good competition. With this change, a lot of players and creators who used this trick might show a slight decrease in performance because they can't play in less skilled lobbies anymore.
Even Faze creator Pamaj said that he might have to 'throw away' his NetDuma router as it's no longer useful for him. It is hilarious to see a lot of creators joking about it, but fans may never know which of these players were using these tricks before the patch.
ADVERTISEMENT
Article continues below this ad
Gotta throw the whole Duma away now

— FaZe Pamaj (@Pamaj) April 25, 2021
It is unclear if Activision has actively tried to change this system in SBMM. While fans haven't been the biggest supporters of the matchmaking system in Warzone, a tweak like this will help a lot in providing fair lobbies for everyone.
ADVERTISEMENT
Article continues below this ad
Trending Stories