TimTheTatman Sparks Debate Over Best Call of Duty Game After Naming Modern Warfare 2 as the Best
Published 03/05/2021, 6:27 AM EST

Follow Us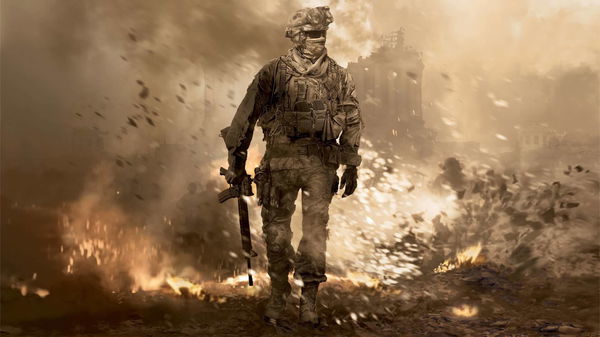 In 2003, Activision released the first edition of its popular first-person shooter video game franchise, Call of Duty. The game showcased several perspectives around the second World War in Britain, America, and the Soviet Union. A resounding success of the game resulted Call of Duty games centering around the Cold War, futuristic worlds, and even outer space.
Activision, Treyarch or Infinity Ward release a new Call of Duty game every year. As a result, players have a wide range of options in choosing their favorite game in the series. Certain titles like Modern Warfare 2, Black Ops, and WW2 have been more popular than others, and fans leave no opportunity to compare them.
TimTheTatman is a Call of Duty fanatic himself. In a recent tweet, the Twitch streamer claimed that Modern Warfare 2 was the best CoD game ever.
ADVERTISEMENT
Article continues below this ad
MW2 was the best CoD and you can't change my mind…

— timthetatman👑 (@timthetatman) March 4, 2021
It comes as no surprise that Tim's tweet sparked a debate between the countless Call of Duty patrons on Twitter.
Fans of Call of Duty Black Ops games reject TimTheTatman's claims
Popular Esports photographer for Optic Gaming, Hitch, hilariously called TimTheTatman 'TheTheFactman' to show his support. He further claimed that Modern Warfare 2 and Black Ops 2 are far better than any of their counterparts.
TIMTHEFACTMAN

The ONLYYYY argument is Black Ops 2. those two are so far above every other COD it's not even close

— OpTic Hitch (@hitchariide) March 4, 2021
Jake Lucky, from Esports Talk, also agreed with TimTheTatman:
On the flip side, fans of Black Ops 1 and Black Ops 2 talked about the superiority of Black Ops games over the Modern Warfare series:
Mark Rufail named CoD 2 and CoD4: Modern Warfare as the best titles in the franchise. Interestingly, the owner of Team Envy and Dallas Empire believes that Last Stand perk and Painkiller death streak had drastically affected the mechanics of Modern Warfare 2.
If it weren't for Last Stand and Painkiller, maybe, but COD2/COD4 is the real conversation here Tim.

— Mike Rufail (@hastr0) March 4, 2021
Regardless, Modern Warfare 2 is still the third best game on Mark's COD list:
I loved MW2. My #3 all time in the best COD list

— Mike Rufail (@hastr0) March 4, 2021
ADVERTISEMENT
Article continues below this ad
Modern Warfare 2's single player comprised several story settings, and some of its missions are arguably the most entertaining in the entire series. Moreover, the best tiny map of all time, Rust, was also introduced in the game.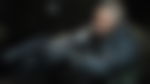 However, the absence of a Russian campaign was a major problem for many players. Critics of the game also highlight the Tactical Nuke killstreak, and its negative impact on the meta.
ADVERTISEMENT
Article continues below this ad
In contrast, titles like CoD 4: Modern Warfare and Black Ops not only improved on the aforementioned shortcomings in their campaigns, but set new benchmarks for the multiplayer mode in Call of Duty games.