Tintu Luka clinches gold, India Finishes 3rd at Asian Championships
Published 06/07/2015, 11:12 AM EDT
By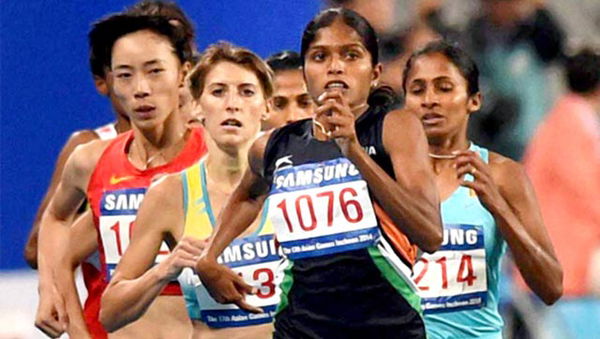 The concluding Day of the 21st Asian Athletics Championships held in Wuhan,China brought good news for Athletics fans in India as Asian games silver medalist, Tintu Luka clinched her 1st gold in Women's 800 Meter race to take the Indian tally of Gold medals to 4. Yesterday, she topped her qualifiers with a timing of 2:06:33 & entered into the final as a favorite. The national record holder didn't disappoint as she finished the race with the season's best timing of 2:01:53 & took the gold. China's Zhao Jing(2:03:40) took the silver, while Sri Lankan Nirmali Klarachchige(2:03:94) won the bronze .With these, she won her third medal at the Asian Athletics championship in 800m, she has earlier won bronze in 2011 and 2013 held in Kube(Japan) & Pune(India) respectively in the same event.
ADVERTISEMENT
Article continues below this ad
Tintu came into limelight in the Continental Cup,Croatia 2010 when she timed 1:59:17 to break the 15 year old national record of 1:59:85 set by Shiny Wilson. She's coached by Legendary athlete P.T Usha & considered as a medal prospect for India in the Olympics. Since then, she has been able to break the 2 minute mark on very few occasions.
ADVERTISEMENT
Article continues below this ad
Having won this Gold, Tintu has Qualified for the Beijing World Championships to be held in August this Year as the Continental championships winner. She is yet to qualify for Rio Olympics, for which the standard timing is 2:01:00.
ADVERTISEMENT
Article continues below this ad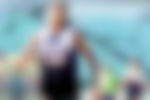 IN Men's 800m, Jinson Johnson clinched silver finishing behind Qatar's defending champion Musaab Bala (1:49:40). Japan's Kawamoto Sho (1:50:50:) finished 3rd. Dharmbir Singh & Srabani Singh Nanda won bronze each in Men's & Women's 200m respectively. While India's quartet failed to defend the title in 4x400m relay clocking 3:33:81 behind China's 3:33:44, while Kazakhstan finished third with the timing of 3:35:14.
ADVERTISEMENT
Article continues below this ad
India won 4 gold, 5 silver and 4 bronze to finish third behind China(15,13,13) & Qatar(7,2,2). Japan (4,3,11) & Bahrain (3,3,2) stood 4th & 5th respectively. This was India's best performance after 2007 in Amman, Jordan, where the country finished 2nd.