To the Bradman Assassinators
Published 02/16/2016, 2:45 PM EST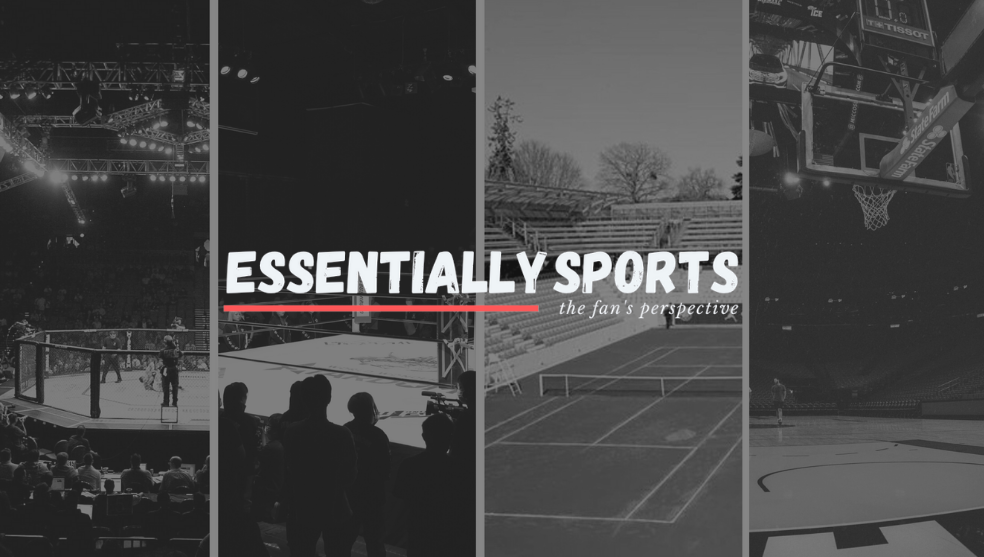 ADVERTISEMENT
Article continues below this ad
Sir Donald Bradman. The 'god' of all batsmen to play Test and first-class cricket. He has a Test average of 99.94 and a first class average of 95. Next best averages in Test cricket are in the 60s.
In the past 10 months, I have written two chiding yet detailed exposés to self-proclaimed cricket experts on the meaning of terms in cricket. This approach to educating the lost and nescient is not my preferred approach, but one borne out of frustration, and used seasonally and hopefully, tenderly. Nonetheless, I find myself writing another article because of these so-called cricket experts' and fans' tortuous reasoning, cooked-up facts, blatant lies, and invented statistics about cricket's greatest and most recognizable figure, Sir Donald Bradman.
ADVERTISEMENT
Article continues below this ad
Edmund Burke once said,  "The only thing necessary for the triumph of evil is for good men to do nothing." As one who has a degree in Bradmanology, I think it's time to speak after patiently listening to all the myths, lies, and convoluted statistics from the Bradman antagonists. If I remain silent any longer, their assassination attempt on Bradman's invulnerable reputation might seemingly prevail to the unknowing public.
Jim Laker has the best bowling figures for an inning and match in Test cricket: 10 wickets for 53 runs and 19 of 20 wickets for 90 runs against the Australians, respectively. Yet, Bradman tore Laker and others to shreds.
Myth 1: Bradman played against no quality bowlers
I often hear Bradman's assassinators imply that Bradman played against no quality bowlers and attempt to discredit the entire Bradman era. Even with this treacherous attempt, this myth is simply a myth. Generally, bowlers who average between 20-30 during their careers are often lauded as good, very good, to great. During Bradman's interrupted 52-match career, he played in matches against 21 bowlers who went on averaging between 20-30 for their Test careers.
Once such bowler is the famous Jim Laker, the bowler with the best figures in an inning in Test cricket – 10 wickets for 53 runs – and the only bowler to take 19 of 20 wickets in a Test match for a meagre 90 runs. Laker ended his career with a bowling average of 21.24, yet in matches involving Bradman his average skyrocketed to 52.44. This similar trend is seen with other notable bowlers such as Hedley Verity, Sir Alec Bedser, Harold Larwood, Bill Bowes, and others.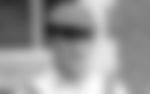 Harold Larwood, a fast bowler in Bradman's time whose name when mentioned drove terror in opposition batsmen. Bradman made 6 centuries and 5 centuries at an average of 87 in matches featuring Harold Larwood. ©Photo: PA
Bowlers like Sir Alec Bedser, Jim Laker, and Maurice Tate have achieved peaks during their careers ranked in the top-50 bowlers of all-time by the ICC Reliance Best-Ever Test Rankings. Bedser, as one example, comfortably sits in the top-20 bowlers from the analysis. Similarly, bowlers such as Jim Laker, Jack White and the left-arm spinning machine Hedley Verity have produced magical bowling spells ranked in the top-10 bowling performances of all-time by Wisden: the Bible of Cricket. Interestingly, some of these spectacular figures were produced with Bradman, oftentimes defiant, at the other end of the crease.Though many of these bowlers were dazzling stars over their careers – in matches involving Bradman – Bradman feasted and made their dazzle, in more instances than not, look like a flicker. That's what legends like Usain Bolt and Michael Jordan did to other elite athletes, make them look average.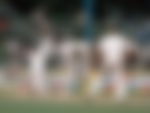 Brian Lara knock of 153*, in Bridgetown, Barbados, was described by Wisden as "the hand of a genius" and is ranked as the second best Test inning of all-time. Bradman's 270 is ranked #1 © Getty Images
Before my unlearned friends or experts chastise and dismiss this insight or analysis, I must caution them that this analysis is borne from the same Wisden methodology that ranks Brian Lara's 153 not out knock in Bridgetown, Barbados as the second greatest batting performance of all-time. Likewise, I'll remind them that Bradman's 270 batting performance at number seven in the lineup, while sick, and his team down 0-2 in a five-Test series is considered the greatest batting performance of all-time. And history will reiterate that no other batsman or captain has led his team from a 0-2 deficit to win a five-Test series. These, my friends, are the indisputable facts on Sir Donald Bradman, and I'll give you more.
Myth 2: Bradman nor cricket was popular in the 1930s
Bradman was such an indomitable sportsman known worldwide that many clubs and countries made offers for him to caress their shores and fields. In the summer of 1932, the Canadians and Americans were successful in their proffer to pry Bradman and the Australians to play 51 one day matches in 76 days. Bradman was feted by the likes of Babe Ruth at the Yankee Stadium and Hollywood Stars in California during that tour of North America. Likewise in the off occasions when he was gravely ill during his playing days, even Kings and Queens of sovereign states would call to bid him a full and speedy recovery.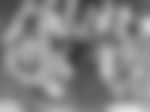 The Great Bambino, Babe Ruth, invites The Don, Sir Donald Bradman, to his personal box in the Yankees Stadium.
Myth 3: Bradman failed during the Bodyline Series
I often chuckle when Bradman's antagonists make reference to the Bodyline series down under of 1932-33. They often nitpick at Bradman's humanlike average of 56 during that series and all the political drama involved in that series. Nevertheless, they fail to highlight – though it may be due to their state of nescience – that Bradman was gravely ill heading into that series after the 1932 tour of North America. So much so that upon return, due to strict doctor's orders he was scheduled to miss, at least, a few preliminary games and the first two Test matches of the Bodyline series.
With the solitary hope of a nation perched on Bradman's shoulders, and with Australia thoroughly thrashed in the first Test, he defied doctors orders, returned for the second Test, scored 103 not out from an Australian second inning total of 191 all out, and helped Australia draw level in the series heading into the third Test.
My cricket friends and experts won't make mention of Bradman's century and three half centuries in 4 of the 8 innings in that Bodyline series though he was gravely ill. They won't make mention that Brian Lara's Test average reached its peak of 62 during Lara's career while Bradman's lowest average in a series was 56. So, I guess Usain Bolt runs 9.58s or 9.6s every time he hits the track; or Michael Jordan dropped 69 points each time he walked on the court; oh, and according to their tortuous reasoning, averaging 56 in cricket is a failure. So, Jack Hobbs and Clyde Walcott are failures, and legends cannot have a dip in performance, even when gravely ill.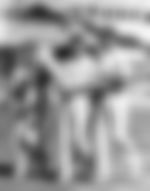 Don Bradman is carried by his team-mates after scoring a record 452, New South Wales v Queensland, Sheffield Shied, 7th match, SCG, January 6, 1930. ©Getty Images
Similarly, they won't make mention that Bradman's career batting average after that Bodyline series was a mere 99.70, just a shade below his eventual career average of 99.94. Neither will they mention that after Bradman returned to partially better health and faced the English in his next series, he tore them to shreds averaging 94 and scored his second Triple century.
My unlearned friends will quickly highlight how Brian Lara now holds the first-class and Test records in cricket, but fail to mention that this feat by Lara only equalled the same feat Bradman achieved in 1930 with scores of 334 and 452*. Bradman's score of 452*, I will mention, was made with Bradman walking off the field with 30 overs to spare in the days play in order to give the other side a chance to bat and his team a chance to bowl them out. So, the chants of Bradman "never" or "not being able to" make 500 runs in a first-class game is juvenile. He could have if he wanted to.
One other thing I must remind these experts, which is often said, if a branch falls in the forest and you weren't there to hear it, it doesn't mean it didn't fall. Similarly, if you never heard of these bowlers and their exploits, or Bradman's electrifying performances and worldwide impact, it doesn't mean it never happened. It simply means you are not the self-proclaimed cricket expert you think you are. Go read and learn my friends.
The Melbourne Herald poster announcing the knighthood of Donald Bradman in 1949.
ADVERTISEMENT
Article continues below this ad
Until next time…
© Zaheer Clarke
Blog: Zaheer's "Facts, Lies and Statistics"
ADVERTISEMENT
Article continues below this ad
Facebook: https://www.facebook.com/zaheerfactsliesstatistics