"I Reached Out to a Therapist"- Christian Pulisic Joins USA's Simone Biles in Prioritizing Mental Health
Published 08/01/2021, 1:58 PM EDT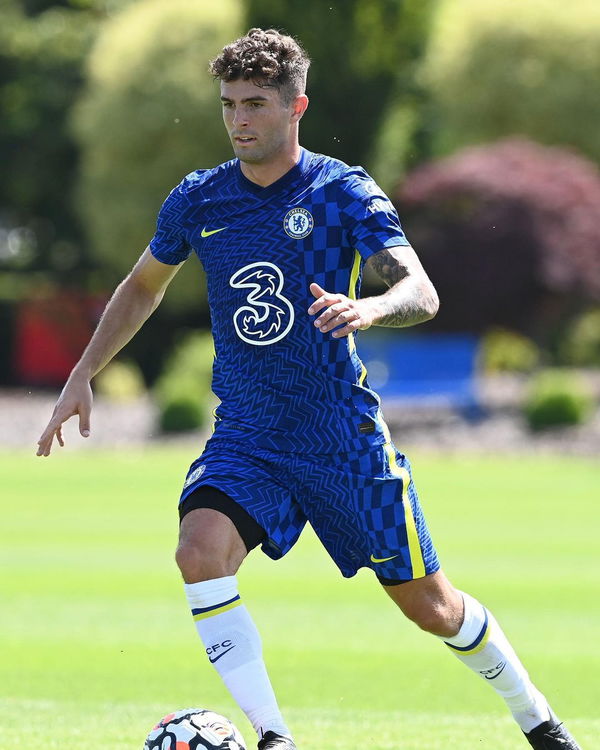 ---
---
Chelsea won the champions league last season for the second time in their history after defeating Manchester City in an all-English final.
ADVERTISEMENT
Article continues below this ad
One player that stood out from the pack was none other than United States star, Christian Pulisic. The prodigy scored in the away leg of the semi-finals against Real Madrid.
"I don't know if it's totally sunk in yet, It was such an incredible achievement. It's starting to hit us and it's going to give us a lot of confidence," said Pulisic in a recent interview.
ADVERTISEMENT
Article continues below this ad
'To be the champions of Europe, it wasn't an easy journey. We've seen now that we can compete with those top teams so there's no reason why we shouldn't feel that way. We have a strong squad so I would say anything's possible," he added.
"Staying healthy is definitely a big target of mine, and trying to be available as much as I can to continue to help my team and make a big impact," the attacker said further.
"But the great thing about our team is that we have so much depth and so many strong players. We have so many games that you're going to get your time so it's just about making the most of your chances," he explained.
Christian Pulisic explains the troubles of living alone and mental health issues
Pulisic has already established himself as one of the top stars of a young Chelsea team. Not to mention, he was brought in to the squad as a replacement for Eden Hazard, as the latter decided to join Real Madrid.
ADVERTISEMENT
Article continues below this ad
"This has been a tough time for a lot of people, myself included, The most important thing is to have a good support system and people around that I can always rely on and have a chat to," said the midfielder.
"I live on my own and it can be tough being alone at times so having someone always there to talk to is extremely important for me. It's what has carried me through this time," he said further.
ADVERTISEMENT
Article continues below this ad
Pulisic is not the only famous US sports person to double down upon issues related to mental health. US gymnast Simone Biles has also recently brought a great amount of attention to the issue after withdrawing from the Tokyo Olympics 2020. This just goes to show that even the top athletes in the world are suffering from these issues as well.
He will be once again a key part of the team as they look to have yet another successful campaign at the 2021-22 season. How far the team can progress this time remains to be seen.