'I Just Don't Need the Glory'- United States Football Captain Becky Sauerbrunn in Not Scoring the Goals
Published 07/18/2021, 4:43 AM EDT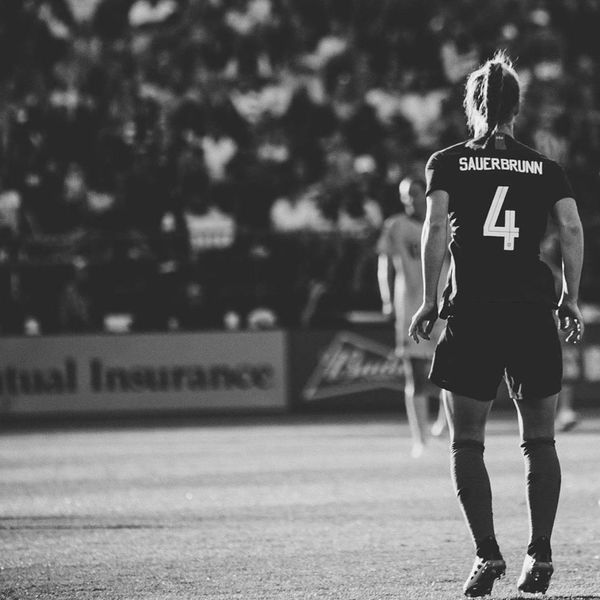 ---
---
The United States Women's National Team will look to capture their fifth Olympic medal in Tokyo this summer. They have arrived at the tournament at the back of a 44 match unbeaten streak. One player that they will rely on for the defensive duties, is none other than the captain and the center back of the team, Becky Sauerbrunn.
ADVERTISEMENT
Article continues below this ad
Sauerbrunn is closing in on an unwanted record of never scoring for the nation despite playing the highest number of matches. She has been representing the nation since 2008 and has played a massive 188 games for the country. But she is yet to open her scoring tally for the country.
ADVERTISEMENT
Article continues below this ad
But this shouldn't devalue the immense role she plays at the heart of the defense. As a true captain and leader, Sauerbrunn has been selflessly leading the team from the back for years.
Becky Sauerbrunn is not worried about goal drought
Sauerbrunn recently opened up on the topic of her drought. She jokingly said scoring goals is not a problem for her. However, she prefers to let others take the role and she also added she taught the forwards how to score and celebrate.
"So, I know this record is coming up. But I really wanted you know that if I wanted to score goals, I would be scoring goals. I just don't need the glory. Now the attackers, they love that sh*t. And really it just seems kind of like a hassle. Like everyone wants a piece of them. They want to buy them dinner, they want all these appearance deals, all the endorsements," she said.
"It just seems like a real drag. I had all that and more at Laude high school. I know how to score goals. Who do you think taught Christen press how to chip a goalkeeper. The headers that Sammy and Lindsay do all the time, that was me. the attackers, they come to me for the goal celebrations. And I'm like, Well, first off, you should probably act like you've scored a goal before. I mean," Sauerbrunn added.
"Pinoe before 2019 was like, Well, what do you think of this? And I said, What do you think of this? Stole it from me. I don't score often. But when I do, it's the NWSL goal of the week," she said further.
"I know that Carli scored from midfield during the World Cup final. But have you ever had to have a clinical finish from one yard out? Klockner? Probably not. So when Vlatko came up to me talking about the captaincy for the first time he was like, Becky, you are so selfless that you could be scoring all these goals and instead you allow your teammates to score. That type of person needs to be my captain. To which I responded. I know Vlatko I know," Sauerbrunn concluded.
Can Sauerbrunn lead the United States Women's National Team to Olympic glory?
Sauerbrunn will be an important piece of the USWNT puzzle in the Olympics. Sweden, Australia, and New Zealand are expected to give the team a stern test during the group stages of the tournament.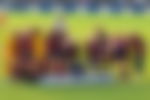 Two teams from each of the three groups will proceed along with the two top third-placed teams to complete the 8 out of 12 teams progressing to the quarter-finals of the tournament. How Sauerbrunn and USWNT perform in general, remains to be seen.
ADVERTISEMENT
Article continues below this ad
ADVERTISEMENT
Article continues below this ad
Trending Stories