Lack of Frequent Foul Calls Huge Reason Behind Team USA's Struggles in Pre-Olympic Exhibition Games
Published 07/13/2021, 7:30 AM EDT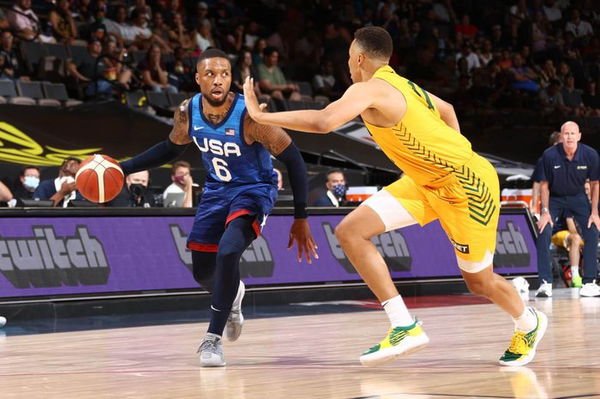 ---
---
Team USA suffered another exhibition loss to Australia as they fell 91-83. This is their second defeat in just 3 days, with the first one coming to Nigeria. Moreover, USA came in with a record of 54-2, with the 2 losses coming back in 1992. USA seemed to struggle as they are not getting the foul calls like they would in the NBA.
ADVERTISEMENT
Article continues below this ad
Team USA went to the line just 12 times in their loss against Australia. Moreover, only 5 players shot from the spot. The officiating in these games is strict and fouls are only called when there is legitimate contact. Team USA is now the center of criticism as they are regarded as arguably the best team in basketball.
ADVERTISEMENT
Article continues below this ad
Big scores in the NBA are a common sight. However, switch to international basketball and scores over 95+ are rare. The score gap is due to the number of free throws.
Team USA shot 12 free throws in total. Now, if one was to compare this to the ongoing NBA finals, Giannis Antetokounmpo shot 17 free throws in the last game alone. That is 5 more than the free throws attempted by Team USA against Australia.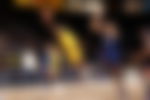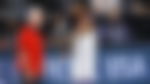 Team USA struggling due to no calls?
Team USA is full of NBA players who are used to fouls being called on any contact in the NBA. This seems to have affected their game as they are not able to generate offense without the type of calls they get in the NBA. For example, Bradley Beal, at an average, went to the free-throw line 8 times in an NBA game. However, he went to the spot just 4 times against Australia.
Damian Lillard who shot no free throws against Australia shoots approximately 8 free throws in the NBA per game.
The NBA is such that even if the players miss a shot, but there is contact involved, they get free throws. However, in international games, referees give free throws for only strict fouls. Team USA is not used to that kind of basketball because of the rules of the NBA.
Team USA needs to prepare themselves to play according to strict basketball rules as opposed to NBA rules. They need to rely on their gifts and skills to score which they are very much capable of. In addition, the NBA also needs to change its norms when it comes to fouls as players are becoming over-reliant on receiving calls.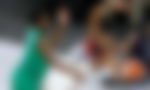 USA stars need to step up
Damian Lillard was the star for Team USA as he scored 22 points. Kevin Durant nudged in with 17 points, while Bradley Beal went for 12 points. But other players failed to deliver tonight. Young Jayson Tatum could only add 8 points as he shot 0-6 from three-point range.
ADVERTISEMENT
Article continues below this ad
Patty Mills hit for Australia as he ended with 22 points, including a couple of clutch shots. Utah Jazz's Joe Ingles had a significant performance as he finished with 17 points. Furthermore, it was Matisse Thybulle who went for an all-around performance as he racked up 12 points, 3 assists, 3 steals, and 2 blocks to his name.
Team USA needs players to showcase their skills and play as a collective unit. Getting fouls here is going to be tough and they need to make the necessary changes to their game if they want to win.
Do you think Team USA will defeat Argentina?
ADVERTISEMENT
Article continues below this ad
WATCH THIS STORY-  Kevin Durant and Others' Heated Playoff Moments