WOW! Grandmother's Motivation helps British Boxer Lauren Price Reach Middleweight Finals at Tokyo Olympics 2020
Published 08/06/2021, 11:27 AM EDT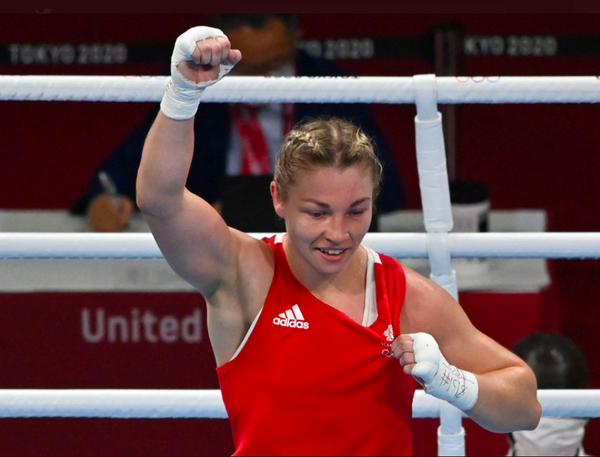 Linda, the grandmother of Lauren Price, has been sending her granddaughter encouraging text messages daily. Linda's motivational texts read, "Fight with fire in your belly and ice in your heart". She has been pinging Price's phone throughout the Games. While the middleweight boxer pursues her dream of an Olympic gold medal, the woman who raised her showers her with constant support and encouragement.
Price had shut off her social media and chose not to respond to any messages except those from her grandma Linda. Linda had taken her in as a three-year-old when her parents could not take care of her. Price will face China's Li Qian in the final. This comes because of a close contest against her old rival, Nouchka Fontijn of the Netherlands. She has only previously beaten Fontijn twice in six matches in the world and European championships.
ADVERTISEMENT
Article continues below this ad
The Aftermath of Lauren Price's Victory
It can be inferred that this defeat was probably the one that stung Fontijn the most. She immediately announced her retirement after this defeat. "When I think back, I do wonder if I would take up boxing again, or pick something with less baggage," she told. "It is a heavy sport. It has been great, all the places I have been and the people I have met. But it's now done. I am quite certain of that." Fontijn ended her career with a bronze medal.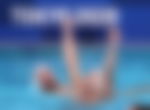 ADVERTISEMENT
Article continues below this ad
Conversely, Price celebrated her victory with a display of confidence going into the final. "It's nothing new to me going into a final. I've been here before, Wales, Europeans, it's nothing new to me. It's everyone's dream to get to that Olympic final and I'll do my best to bring back that gold." said Price.
ADVERTISEMENT
Article continues below this ad
Lauren Price is a four time kickboxing world champion and a footballer who has earned 52 caps for Wales. She has won gold medals in the World Championships, European Games, and Commonwealth Games. If she somehow wins the Olympic Gold, she will complete a truly spectacular set.