"Tokyo Olympics 2020 Cancelation Not on the Agenda" – International Olympic Committee
Published 03/20/2020, 8:40 AM EDT

Follow Us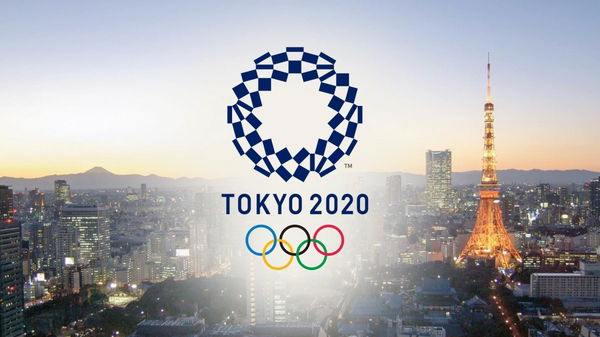 Unless you were in hibernation or living under a rock, you know about the coronavirus pandemic that has gripped the planet. To counter the spread of the virus, organizers had little choice but to cancel most sporting events. Unfortunately, all this is happening during an Olympic year. While there is a general consensus that the Tokyo Olympics 2020 will not happen, the International Olympic Committee (IOC) has other ideas.
With the COVID-19 pandemic throwing the world into chaos, the world of sports has suffered heavily too. Public gatherings are a complete no-no while fighting the virus. And what fun are sports without spectators?
Tokyo Olympics 2020 to go ahead as scheduled?
ADVERTISEMENT
Article continues below this ad
The Tokyo Olympics 2020, in Japan, is scheduled to start on June 24. Given the current scenario, there are doubts about the possibility of going ahead with the multi-sport event. However, the IOC is determined to stand firm with their schedule.
A few days ago, Prime Minister of Japan, Shinzo Abe, reiterated that the Tokyo Games will go ahead as planned.
Thomas Bach, the President of the IOC had this to say.
"The cancellation is not on the agenda. We are committed to the success of these Games."
A key point in their decision is the fact that the Games are still some ways off. They are hopeful of the scene changing in the next three months or so.
"Of course we are considering different scenarios. What makes this crisis so unique and so difficult to overcome is the uncertainty. Nobody today can tell you what the developments are tomorrow, what they are in one month, not to mention in more than four months."
A huge challenge
ADVERTISEMENT
Article continues below this ad
Going ahead with the event would mean somehow managing to welcome an astonishing figure of around 600,000 spectators and athletes in Japan. The Olympics village will have to follow and ensure strict health codes.
That is not all, since, the committee will also have to deal with the fact that athletes from many countries will not be able to travel due to the various travel sanctions across the globe.
Perhaps it is too early to make a decision right away, and we could certainly do with some optimism right now. However, the scenario will have to change drastically in the coming months if there is any hope of the Games going ahead.
ADVERTISEMENT
Article continues below this ad
I do not see how it is possible, and there is no point in taking undue risks when fighting such a virus.
Do you think it can happen? Or it should happen?