VIDEO: Australian Cyclist Suffers Devastating Crash After Handlebars Fail-Loses Gold Medal Chance at Tokyo Olympics 2020
Published 08/02/2021, 9:35 AM EDT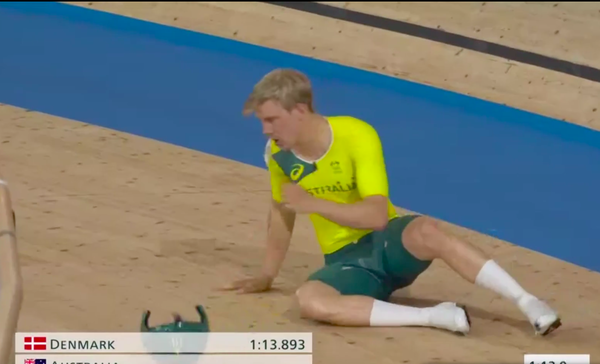 ---
---
At the Tokyo Olympics, Australian cyclist Alex Porter had a devastating fall when his track bike broke down mid-ride during the men's team pursuit.
The 25-year-old was working every muscle in his body to stay on the back of the four-man Australian squad. Sadly, he crashed to the ground as his bike disintegrated beneath him. This was a result of his handlebars getting ripped off.
ADVERTISEMENT
Article continues below this ad
Porter was sent over the bars and landed hard on the deck after the components of the bike broke. He was able to stand up and go back into the infield on his own, but he was left with burn marks on his nose and chin, as well as splinters and blood.
ADVERTISEMENT
Article continues below this ad
The Organizing Committee allowed the Australian a second opportunity in the evening track schedule. However, due to Porter's evident injuries, they were unable to place in the top four quickest times. This means they will no longer be able to compete for gold and silver medals.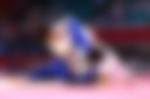 How would the accident impact Alex Porter?
This isn't the first time for Porter to sustain a devastating injury on the track. In December 2018, he fractured his collarbone, cracked six ribs, and had a lung puncture while competing in the National Madison Championships at Melbourne Arena. However, Porter was back on the bike six weeks later, winning gold for Australia at the track cycling world championships in Poland.
ADVERTISEMENT
Article continues below this ad
This valiant effort from Porter deserves to be applauded. He could have quit stating the reason as injuries that could have easily been blamed on the equipment. However, he chose to get back on his feet and attempt the pursuit once again. His history has shown us that he is not a quitter. It requires immense patriotism and dedication to take the decision of choosing the nation's honor over personal health.
ADVERTISEMENT
Article continues below this ad
Denmark set a new Olympic record as they qualified first on the day. Subsequently, Italy, New Zealand, and the United Kingdom also qualified. These are the top four competitors still in contention for the gold medal.