German Equestrian Julia Krajewski Writes Her Name in the History Books at the Tokyo Olympics
Published 08/02/2021, 12:45 PM EDT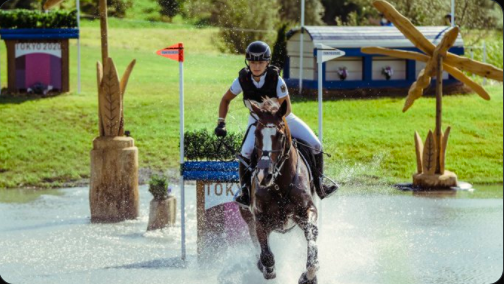 ---
---
Today, we have witnessed history in the making. In the Tokyo Olympics, Julia Krajewski clinched the gold medal in the Equestrian-Eventing event. She has become the first female Equestrian-Eventing champion in the Olympics. She was accompanied by Amande De B'Neville as her horse.
ADVERTISEMENT
Article continues below this ad
After winning a team silver medal in the 2016 Rio Olympics, Julia has now clinched a gold Medal in her second stint at the Olympics. She had the least number of penalties at the end of the event (26.00).
ADVERTISEMENT
Article continues below this ad
United Kingdom's Tom Mcewen won the Silver Medal (29.30 penalties) and Australia's Andrew Hoy won the Bronze (29.60 penalties).
India's Fouaad Mirza was also participating in the finals. She finished 23rd in the final standings with 59.60 penalties.
What is Eventing?
Eventing is frequently referred to as an equestrian version of a triathlon. It is a discipline in which each competition consists of a Jumping, Dressage, and Cross Country test in order to determine the final score. Extensive knowledge of various equestrian disciplines is a prerequisite for any equestrian.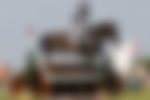 Only commissioned military officers and "gentlemen" were allowed to compete in the Olympic equestrian disciplines until the 1952 Summer Olympics. Thus disqualifying any women and men serving in the military who did not have officers' commissions. 
ADVERTISEMENT
Article continues below this ad
All males were allowed to compete in all equestrian disciplines in 1952. Whereas, women were allowed to only compete in Dressage. Subsequently, women were allowed to compete in jumping in 1956. Eventually, they were allowed to compete in eventing in 1964. Since then, equestrianism has remained one of the few Olympic sports in which men and women compete against one another.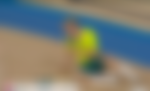 ADVERTISEMENT
Article continues below this ad
Teams in team competition may include any mix of male and female participants and are not required to have a minimum number of either gender; countries are free to select the strongest riders, regardless of gender.
Julia Krajewski has now written her name in the history books of the Olympics. She is a role model for many more women to achieve greatness in the sport. Similarly, even the Individual Dressage Finals have shown us that women possess the capability to dominate an event in this sport.