UFC Hints a Massive Move for Tokyo Olympics Gold Winner Gable Steveson in Heavyweight Division
Published 08/11/2021, 9:17 AM EDT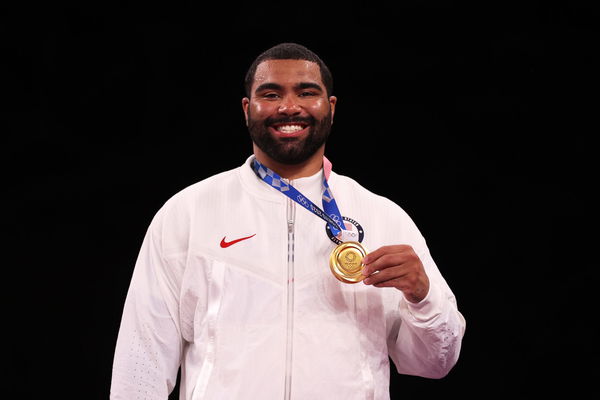 ---
---
Gable Steveson is all the rage right now. The Olympic gold medalist has come home to a whirlwind of media attention. Lately, it's been about what Gable Steveson will do moving forward in his career.
ADVERTISEMENT
Article continues below this ad
Speculations about if he'll play in the NFL, a tug of war between the WWE and the UFC to sign the star, or will he go back into training for the next Olympic games. Steveson himself has been sending out tweets, confusing the media and his fans.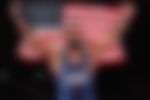 UFC congratulates Gable Steveson
ADVERTISEMENT
Article continues below this ad
It all started off with the WWE congratulating Gable Steveson on his Olympic gold. They openly showed him their love and support on Twitter, which is what started off the rumors.
Steveson then went on Twitter and tweeted at Dana White, possibly hinting at a move to the UFC. Twitter went into a frenzy, especially UFC fans, who have seen former Olympians and Olympic medalists become champions.
Gable Steveson is just 21-years-old, he has a very promising career ahead of him. MMA is something that will help him monetize his skill and himself. The UFC has been reaching new highs consistently in the last few years.
ADVERTISEMENT
Article continues below this ad
There have been a lot of charismatic champions and dominant fighters that have pushed PPV buys. Steveson has the potential to be the next big name in the sport. His freak athletic ability, explosiveness, and strength are very unnatural for someone his weight.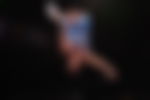 At 6ft 1 inches and 285 pounds, he should not be able to execute backflips after going against the world's best wrestlers for eight minutes. He has had eyes on him by many UFC veterans going into the Tokyo Olympics 2020.
ADVERTISEMENT
Article continues below this ad
Former two-division champion Daniel Cormier himself is a big fan of the Minnesota man. In an interview before his wrestling events, Daniel Cormier predicted that Gable Steveson would win gold.