Power Couples to Watch Out for in the Tokyo Olympics 2020
Published 07/28/2021, 7:28 AM EDT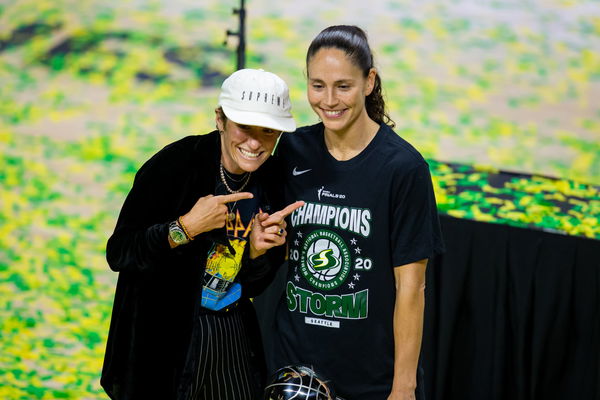 ---
---
We have already seen the intense competitive spirit among the countries in the Tokyo Olympics, 2020. But this doesn't necessarily end in enmity between nations. Rather, a few of these athletes found their life partners among their compatriots and even competitors. They are the symbols of love, peace, and harmony among these nations.
ADVERTISEMENT
Article continues below this ad
The following are some power couples in the Tokyo Olympics. Most of them are either engaged or married.
1)    Tara Davis (USA women's long jump) and Hunter Woodhall (USA Paralympic men's track and field)
ADVERTISEMENT
Article continues below this ad
Woodhall is an Olympic medalist. He won both silver and bronze medals in men's track and field in the 2016 Paralympics. On the other hand, Tara Davis is a first-time Olympian. She will represent the USA in the women's long jump event at the Tokyo Olympics 2020.
2)    Jason Kenny and Laura Kenny (Great Britain cycling)
In previous Olympic events, this dynamic duo has combined 10 gold medals. After the 2016 Olympics, they got married in a private ceremony. The couple has one child from their marriage- a boy named Albie.
3)    Sandi Morris (USA women's track and field) and Tyrone Smith (Bermuda men's long jump)
Their love for each other transcends the boundaries of countries. Competing for different countries did not become an issue for these two and they got married in 2019. In an interview with CNN, Morris said, "Our story is very embedded in the Olympics, and Rio is really where we got to know each other, spend time together, and I would go as far as to say we fell in love."
4)    Charlotte Caslick (Australia women's rugby) and Lewis Holland (Australia men's rugby)
Caslick is the former World Rugby Player of the Year and an Olympic gold Medalist. She was set to marry Holland last year. Alas, they postponed the wedding because of COVID-19.
5)    Megan Rapinoe (USA women's soccer) and Sue Bird (USA women's basketball)
This duo met in the 2016 Olympics. Following this meeting, the WNBA star Sue Bird got engaged to the former Best FIFA Women's Player, Rapinoe.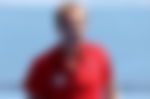 6) Gerek Meinhardt (USA men's fencing) and Lee Kiefer (USA women's fencing)
While Meinhardt is currently ranked No.2 in the world in men's fencing, Kiefer is ranked fifth in women's fencing. The latter claimed gold at the foil event just a few days back.
7)    Sarah Jones and Leah Wilkinson (Great Britain women's field hockey)
Today, Leah represents Wales for the 158th time. No other welsh sportsperson player🙎‍♀️or🙎‍♂️has ever reached this milestone. She also happens to have 158 bruises and scars to show for it. Leah, you truly have no equal. Congratulations🥳 #arwres #leah158 pic.twitter.com/DExJAtCDh9

— Sarah Jones (@sarahjones8888) June 1, 2019
Leah Wilkinson has a total of 169 appearances for Wales in International Women's field hockey. Wilkinson and Jones are engaged. The Welsh couple has been together for the better part of a decade.
8)  Georgia Simmerling (Canada women's cycling) and Stephanie Labbe (Canada women's soccer)
Simmerling is the first Canadian to compete in three different sports in three different Olympic Games. She previously was a part of the Canadian Alpine Skiing and skicross teams. Meanwhile, Stephanie Labbe is taking part in her second Olympic Games.
9). Atanu Das (Indian men's archery) and Deepika Kumari (Indian women's archery)
This duo won the bronze medal together in the 2013 World Mixed Team Event. They tied the knot in 2020.
10) Edward Gal and Hans Peter Minderhoud (The Netherlands men's equestrian)
They have won Olympic Medals before and this will be the couple's second Olympics together in dressage. While Minderhoud got silver in 2008, Gal got bronze in 2012. The duo will seek to better their fourth-placed finish in Rio and take home medals from Tokyo.
ADVERTISEMENT
Article continues below this ad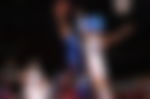 11) Tim Price (New Zealand men's equestrian) and Jonelle Price (New Zealand women's equestrian)
ADVERTISEMENT
Article continues below this ad
After competing together in eventing in Rio, the married couple will compete in their second Olympics together in Tokyo. Jonelle competed in 2012 as well, winning a bronze medal with her team.