VIDEO: The Greatest Olympics Relay Race Ever- When Usain Bolt and Others Lit up the Stadium
Published 08/02/2021, 11:45 AM EDT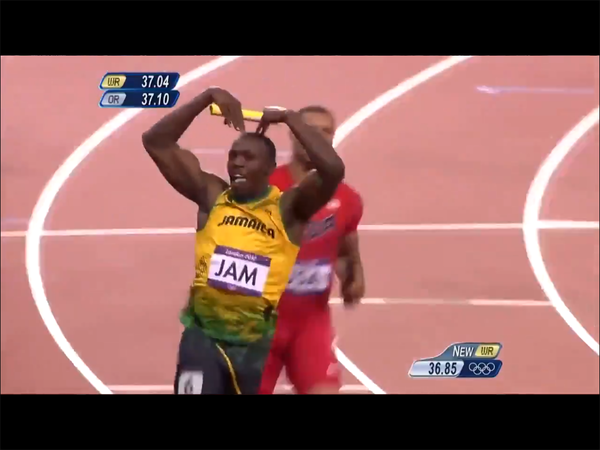 ---
---
Usain Bolt needs no introduction to anyone who knows the Olympics. He is one of the most dominant athletes the Olympics has seen, alongside greats like Michael Phelps. During his decade-long reign, the Jamaican scorched every track he stepped foot on.
ADVERTISEMENT
Article continues below this ad
There's something else that sets Bolt apart from his competitors. There's a certain likeability to the star, that no one else in the sport has been able to capture. No matter what packed stadium he performs in, when Bolt runs, the world runs with him. 
Entire stadiums would roar in elation when the Jamaican crossed the line, even if it is ahead of a native competitor. Such was the admiration and support for the fastest man on the planet.
ADVERTISEMENT
Article continues below this ad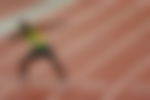 London 2012 4x100m Relay 
The last event at the London 2012 Olympics was fitting, the 4×100 m relay. After eight days of track and field events, the two fastest nations in the world, the USA and Jamaica, were ready for battle. Jamaica won all the individual short sprints, but the US was still the second-fastest nation on paper. 
The American quartet was looking formidable with Justin Gatlin, Tyson Gay, Trell Kimmons, and Ryan Bailey. They wanted to upset the Jamaicans and win gold for their country. Jamaica, on the other hand, looked unbeatable with double silver medalist Yohan Blake, double gold medalist Usain Bolt, Nesta Carter, and Michael Frater.
ADVERTISEMENT
Article continues below this ad
The race started off with the Americans in the lead over the first two exchanges, with Trell Kimmons and Justin Gatlin. Coming into the third exchange, the Americans were still leading, until Yohan Blake took the baton. The second-fastest man in the world (at the time) went against Tyson Gay and ate up most of the gap that the Americans had.
The anchor for Jamaica is usually Asafa Powell, but they sidelined Powell due to injury and made Usain Bolt the anchor. The last 100 m began with the Americans and the Jamaicans on level terms. Usain Bolt and Ryan Bailey ran stride for stride, that is until Usain Bolt opened his stride up. 
ADVERTISEMENT
Article continues below this ad
The 6ft 5-inch tall machine opened up his stride and burst into the lead, leaving Bailey in his wake. The Jamaican seemed to jog into the finish line as the Jamaicans created a new world record, 36.84 seconds. A record that stands to this day.