"Money Does Not Buy Happiness" Olympic Gold Medalist Adam Peaty Shuts Down Critics Over Decision to Take A Break
Published 08/02/2021, 9:15 AM EDT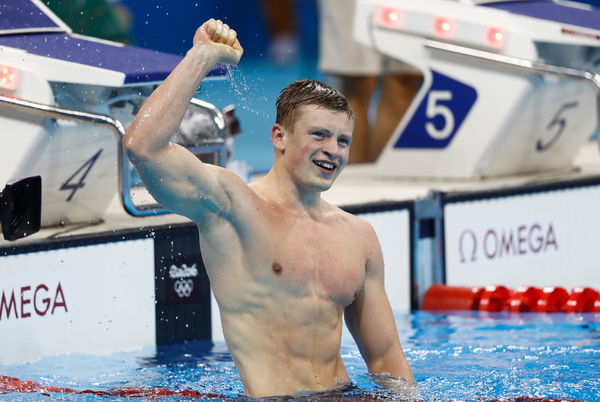 ---
---
Adam Peaty recently chose to publicly defend his decision of taking a break from competitive swimming. This came after his announcement to take some time to himself stating mental health concerns. He said on Twitter that "Money does not buy happiness," implying that monetary gains are secondary to emotional fulfillment.
ADVERTISEMENT
Article continues below this ad
In order to reset, he plans to skip the International Swimming League (ISL), which begins next month. He was dismayed, however, by some of the negative comments he read in an article spotlighting his decision, insisting that the pressure he and his teammates have carried over the last six months is not typical of normal employment.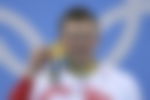 The interview and his responses on Twitter
ADVERTISEMENT
Article continues below this ad
"It is going to be a war of attrition over the next three years," Peaty told the British Telegraph. "We've got three major championships next season, and you'll see people who are falling off, who go all the way through ISL and world cups, by the time they get to Paris (for 2024 Olympics)."
The 26-year-old cited American gymnast Simone Biles and England batsman, Ben Stokes, as instances of how to strike a balance.
I'm taking a break because I've been going extremely hard for as long as I can remember. I've averaged 2 weeks off a year for the last 7 years.

Unfortunately there are people out there who think they know you more than you know yourself 🤷🏼‍♂️

— Adam Peaty MBE (@adam_peaty) August 2, 2021
Who is Adam Peaty?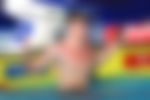 Adam Peaty is a competitive breaststroke swimmer from the United Kingdom. He won gold in the 100-meter breaststroke at the 2016 Summer Olympics, the first by a male British swimmer in 24 years. Then he defended his title at the 2020 Summer Olympics in 2021, becoming the first British swimmer to do so. In the process, he also set the world record for 100m breaststroke swimming at the ISL at 55.41 seconds.
ADVERTISEMENT
Article continues below this ad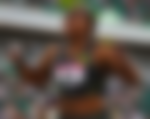 Sports have always represented the epitome of competitiveness and hard work. However, in the modern era of sports, several sportspersons realized that constant hard work and pressure can have a drastic impact on their mental health and well-being. After all, humans are not machines.
ADVERTISEMENT
Article continues below this ad
Humans are often fighting a war inside their heads that no one knows about. Yet, they are expected to maintain the standards and expectations set for them by society. It is extremely empowering and optimistic to see that athletes have realized that their well-being comes above money and fame.