Olympic Gold Winner Gable Steveson Says He Wants to Be the 'Baddest Man in the UFC'
Published 08/11/2021, 9:15 AM EDT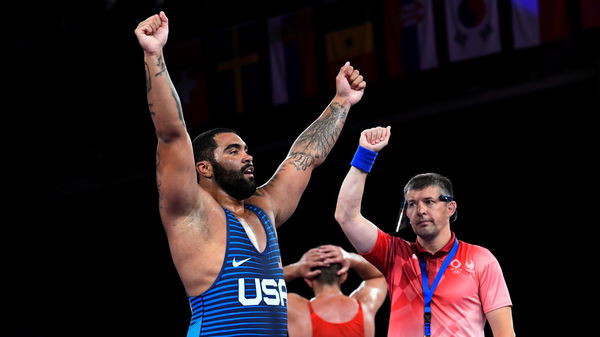 ---
---
At 21 years of age, becoming an Olympic champion definitely gets the eyes of the entire world on you. This is what wrestling phenom Gable Steveson is going through right now. Steveson is back home after winning gold in the men's freestyle, 125 kg at the Tokyo Olympics 2020.
ADVERTISEMENT
Article continues below this ad
As soon as he came back to his hometown of Minnesota, the wrestler has received nothing but love and support from his fellow Americans. He has been the standout performer for Team USA in wrestling this year. Steveson dominated his first three fights and won the finals at the last minute with a takedown.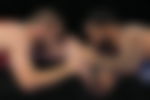 UFC fighters reach out to Gable Steveson
ADVERTISEMENT
Article continues below this ad
The 21-year-old Gable Steveson has been linked to the NFL, the UFC, and the WWE as he tries to make a decision on his future. Steveson wants to keep all his options open. Initially, he seemed to be leaning towards a career in the NFL.
Steveson tweeted out to the head of the UFC Dana White, which squashed all speculations for a potential move to the NFL. Many people thought of this tweet as Steveson confirming a deal with the UFC.
In a recent interview, Steveson spoke about how many UFC veterans have reached out to him to help him make a decision. "I'm not sure what's on my mind right now," Steveson told FanSided.
"I'm just gonna take it one step at a time. I am open to all options, WWE, UFC, NFL. I'm gonna go out there and make the best decision and who knows where I end up in the next few weeks."
ADVERTISEMENT
Article continues below this ad
"I mean I know a lot of people like [Daniel] Cormier and Henry Cejudo," Steveson said. "Everybody's reached out. I got a lot of people that I know and it's cool. Hopefully, I think I'm going to speak to Joe Rogan and maybe get on the Joe Rogan show. That's cool too and I'm waiting for the big dog Dana White to say hello. When he says hello, well, we'll get to talking."
ADVERTISEMENT
Article continues below this ad
Former Olympians like Daniel Cormier and Henry Cejudo have shown that it is possible for a wrestler to make a career in the UFC.