Tokyo Olympics Deputy Head Tested Positive for Coronavirus
Published 03/17/2020, 11:51 AM EDT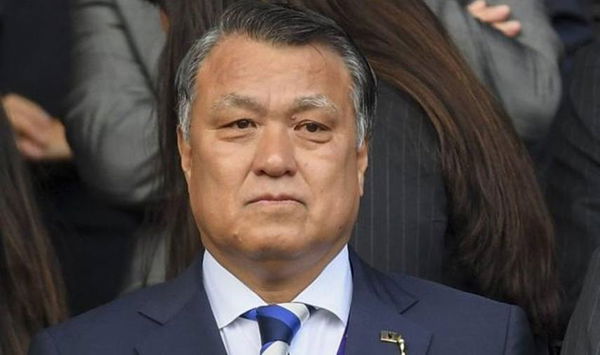 ---
---
Japan Football Association President Kozo Tashima, who likewise fills in as a VP of the Tokyo Olympics Committee, has tried positive for coronavirus, the JFA said Tuesday.
ADVERTISEMENT
Article continues below this ad
Tashima, who was reappointed to the FIFA Council last April, learned he was infected with the pneumonia-causing infection on Tuesday evening in the wake of catching side effects on Saturday.
Japan Olympics head has a history of travel to the affected countries
ADVERTISEMENT
Article continues below this ad
The 62-year-old had headed out to Britain, the Netherlands and the United States from late February to early March on business purposes.
Tashima had as of late been on a work excursion since February 28. He visited Belfast for the yearly regular gathering of the International Football Association Board (IFAB). After that, he visited Amsterdam for a UEFA meeting. He gave an introduction to Japan's offer for the 2023 FIFA Women's World Cup.
He returned back to Japan on March 8 in the wake of visiting the United States.
"Today, my test result showed positive for the new coronavirus," Tashima said in a statement.
"I have a mild fever. Examinations showed a symptom of pneumonia, but I'm fine. I will concentrate on treatment following doctors' advice," he said.
"In Amsterdam and in Europe in early March, the level of nervousness against the novel coronavirus was not the same as now. Everyone was still doing hugs, handshakes, and bises (cheek kissing)," he said in the statement.
During the UEFA social events, Tashima expressed in his explanation that he saw Swiss and Serbian football boss. Both tried positive for the infection. In spite of the fact that he included it was not clear how he has gotten the feared contamination.
"I have chosen to face the illness. So many people are doing in Japan and around the world," he added. The Tokyo Olympics 2020 organizing committee said it would tone down the festivities related to the Olympic torch.
ADVERTISEMENT
Article continues below this ad
Tokyo Olympics torch relay to on as scheduled
Tokyo Olympic coordinators are pushing ahead with the Japanese leg of the torch relay notwithstanding the risk of the spreading coronavirus.
Organizing committee CEO Toshiro Muto said Tuesday that crowds will be permitted to accumulate on the side of the road to watch the hand-off. The primary leg starts in the northern Fukushima prefecture.
ADVERTISEMENT
Article continues below this ad