Brazilian Record-Breaking Weightlifter Fernando Reis Out of the Tokyo Olympics 2020?
Published 07/17/2021, 6:17 AM EDT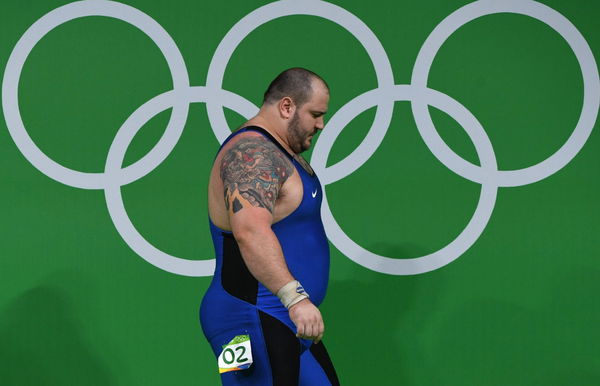 ---
---
Fernando Saraiva Reis, Brazilian Heavyweight weightlifter, two-time Olympian and one of the favorites to win a medal in the 105kg category this year at the Tokyo Olympics has been ruled out of the Olympics for doping.
ADVERTISEMENT
Article continues below this ad
On Friday 16th July, the Brazilian Olympic Committee announced that they have suspended the heavyweight weightlifter Fernando Reis for doping and he will not be taking part in the Tokyo Olympics.
Read more: US Equestrian's Annie Goodwin Dies in a Tragic Cross-Country Accident Ahead of Tokyo Olympics 2020
ADVERTISEMENT
Article continues below this ad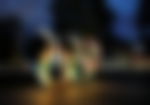 Fernando Reis' recent run of form
Reis took part in the 2012 Olympics and in the 2016 Olympics, placing 11th and 5th, respectively. He is the first Brazilian weightlifter to win international laurels for the country.
In 2015, he won his 2nd consecutive gold at the Pan American games and set a championship record and a Brazilian record. In 2019, he won his third consecutive gold at the Pan American Games in the +109kg category.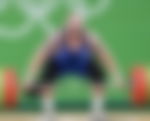 Reis became the first Brazilian to win a medal at a major weightlifting championship. He won a bronze in 2020 two years after the World Championships when Rustam Djangabaev, who originally won the bronze, was disqualified. 
They accused Rustam of sample swapping, and they later banned him for four years. So the bronze went to Resi, who had finished in fourth place.
Evidence presented against Reis
ADVERTISEMENT
Article continues below this ad
The Brazilian Olympic Committee said that Fernando did not travel to Tokyo as expected, after testing positive for a growth hormone. This is not the first time they have suspended the Brazilian for doping.
Back in 2011, they suspended Reis for six months when he tested positive for Methylhexanamine. He was able to come back just in time to win his first Pan American Games. 
When asked about the situation, his attorney Marcelo Franklin said, "Reis is one of the most tested athletes in the world and did not use any forbidden substance. We will not speak about this case until the end of the trial so his image is preserved. We will take urgent measures," Franklin told the website Globo Esporte 
ADVERTISEMENT
Article continues below this ad