British Equestrian Piggy March Left Disappointed After Last-Minute Exclusion From Tokyo Olympics 2020
Published 07/20/2021, 5:15 AM EDT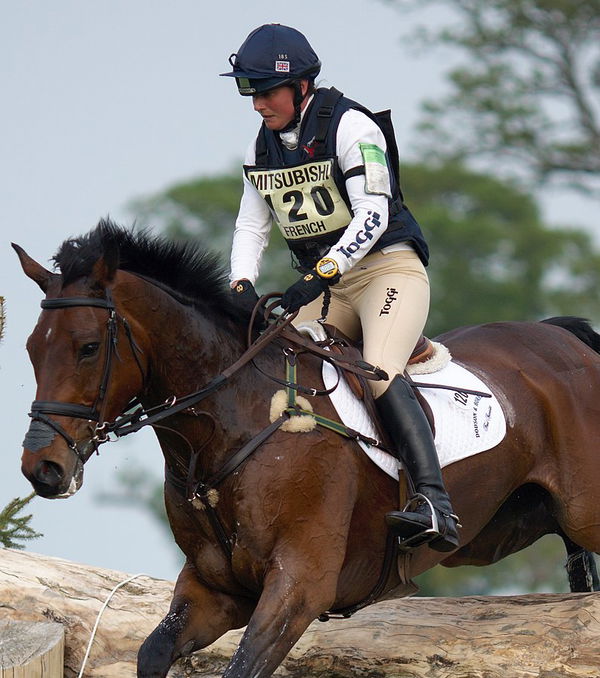 ---
---
Ahead of Tokyo Olympics 2020, last-minute changes to teams are becoming commonplace. While complications arise across the board, the British equestrian team made a huge change to their eventing team.
ADVERTISEMENT
Article continues below this ad
40-year-old Piggy March and her horse Brookfield Innocent lost her spot as a traveling reserve to 2018 world champion Ros Carter.
With the announcement made just yesterday, March summed up her thoughts on the exclusion in a fresh episode of her vlog series.
ADVERTISEMENT
Article continues below this ad
Piggy March reveals exclusion from Tokyo Olympics 2020 "has been grim"
March made the team as an alternate to the three-member eventing team heading to Tokyo. The three-member team comprises Laura Collett, Tom McEwen, and Oliver Townend. However, a last-minute change saw the 40-year-old lose her place as an alternate to Carter.
Owing to such circumstances, the owners of March's horse John and Chloe Perry, and Alison Swinburn, decided against sending the horse as a backup. While heading to the Olympics is her dream, March admitted her exclusion put her and Brookfield Innocent's owners in a difficult spot.
In the 38th episode (titled 'No Tokyo') of her Vlog, she said, "We obviously got very close, but not quite close enough, as [I was] selected as number four, which has just been a very difficult position for my owners, my team in general, getting your heads around it and actually really thinking what you want to do, what's the best for your horse."
During the episode, she revealed venting her frustration in various ways due to the last-minute exclusion. "On a personal note, I have cried a lot, I've banged my head against the wall. It's been fairly grim, to be honest because on a personal note as an athlete, it's all you want to do.
"You try everything you can do, and you feel somewhere along the lines, you let your horse down or have done something at some point to have missed out."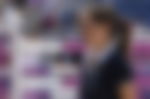 March admits Brookfield Innocent owners had strong views on not going to Tokyo
With fans banned from watching the Games in stadiums, March admitted every horse owner wants to watch their horse compete. Hence, the Briton admitted her horse's owners had strong opinions against heading to Tokyo.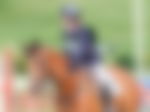 She said, "This is really difficult for me. It's just as difficult for my owners and I know they feel that for me they would love me to go out there and they've said it plenty of times, but they've also been very strong on their views of not going out there.
ADVERTISEMENT
Article continues below this ad
"They can't all come and watch. Their involvement with event horses is the entire journey, to be where their horses go, to go and watch, support. And so the decision is to save him [Brookfield Innocent] and try somewhere else later in the year."
With the European Championships slated for September, March admitted the tournament could provide an opportunity for her to represent Great Britain. However, her dream of taking part in the Olympics remains just that until at least 2024.
WATCH STORY: Most Exciting Equestrian Jump-Offs at Olympic Games
ADVERTISEMENT
Article continues below this ad