First Lady Jill Biden to Lead the US Delegation to Tokyo Olympics 2020
Published 07/14/2021, 5:24 AM EDT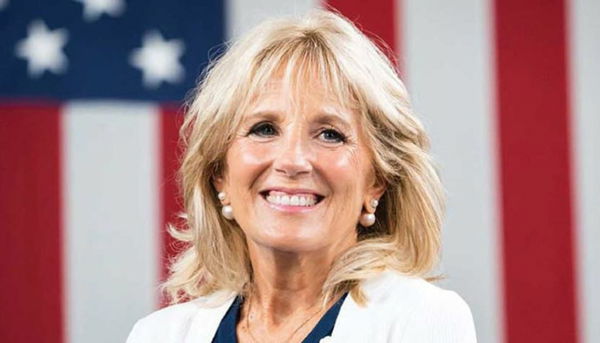 ---
---
The Tokyo Olympics 2020 will begin on 23rd July after a long delay because of the pandemic. The Olympic powerhouse of the USA will soon send its contingent to Tokyo.
ADVERTISEMENT
Article continues below this ad
First Lady Jill Biden will represent the White House at the Tokyo Olympics. In the 2010 Winter Olympics, Jill Biden along with her husband Joe Biden, who was the Vice President back then, led the delegation for team USA. However, President Joe Biden will not be attending Tokyo Olympics 2020.
After becoming the First Lady, this will be Jill Biden's first solo trip abroad. To ensure the safety and feasibility of her visit, a team was sent to Tokyo. The First Lady got her vaccination in January before Joe Biden became the President.
ADVERTISEMENT
Article continues below this ad
History of US First Ladies at Olympics
In the past, US First Ladies have represented the nation at Olympic games. Hillary Clinton led the delegation at the 1995 Lillehammer Winter Games and the 1996 Atlanta Games.
In the 2006 Turin Olympics and 2008 Beijing Olympics, Laura Bush represented the US. While Michelle Obama attended the 2012 London Olympics. Interestingly, only one of the US Presidents has appeared at the Olympic games.
In the 2008 Beijing Olympics, George Bush became the first American President to attend the mega-quadrennial games. His wife Laura also accompanied him to Beijing.
The Japanese government has put Tokyo under a state of emergency because of the spike in the number of COVID cases. Ahead of the mega games, authorities have made very strict rules to ensure safety.
ADVERTISEMENT
Article continues below this ad
Despite the pandemic, USA is all set to send its biggest ever contingent of 613 athletes to Tokyo. Notably, for the third consecutive Olympics, women are dominating the team with 328 female athletes, while there are 284 male athletes.
With the pandemic and Olympic pressure, it will be a morale booster for Team USA to have Jill Biden in the opening ceremony at the Tokyo Olympics.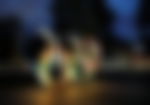 ADVERTISEMENT
Article continues below this ad
Trending Stories