From the Floor to the Balance Beam: A List of Signature Simone Biles Gymnastics Moves
Published 07/20/2021, 1:15 PM EDT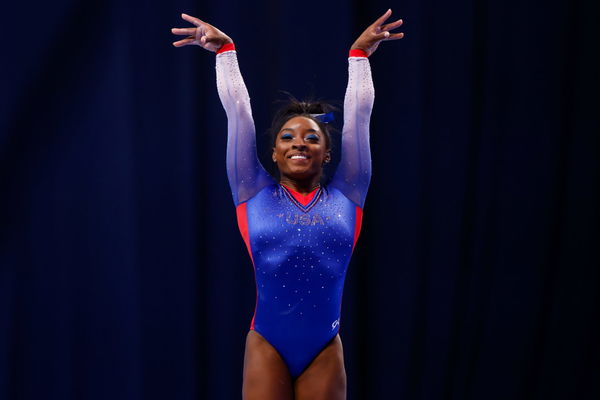 ---
---
Simone Biles is arguably one of the best gymnasts to step foot in the sport. While she made her first Olympic appearance at Rio in 2016, she scorched the stage by taking four gold medals and a bronze medal.
ADVERTISEMENT
Article continues below this ad
Heading into the Tokyo Olympics 2020, she is the reigning gold medallist in floor exercise, vault and all-around. Ahead of the global sporting spectacle, here are some of the American's signature moves that could reappear in Tokyo.
Simone Biles performs some of the toughest moves on the floor and the vault
ADVERTISEMENT
Article continues below this ad
At just 20 years of age, Biles made one of the best debuts of any gymnast at the Rio Olympics. Along with individual honors, she also won the team event along with her USA teammates in 2016.
At just 4″8, the American combines her low center of gravity with her muscular build to produce some of the most difficult routines to replicate. Over the years, she forged various signature moves on the floor and the vault.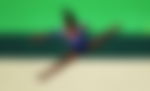 One of those signature floor moves is the "Biles on the floor." In this move, the 24-year-old flips twice in the air and adds a half-twist just before landing.
According to USA Gymnastics accredited judge Courtney Johnson, Biles' blind landing on the flip makes this an extremely complicated maneuver.
Another signature move on the floor is the Biles II. In this move, Biles completes a double backflip before twisting thrice in the air and then landing. With this move in 2019, she became the first-ever gymnast to complete a triple-double.
On the vault, the 24-year-old carries out a signature move termed the "Biles on the vault." This is one of the hardest moves in artistic gymnastics.
Here, she does a round-off followed by a back handspring before carrying out two mid-air somersaults to land on the floor. This move draws inspiration from former Soviet gymnast, Natalia Yurchenko.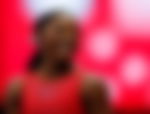 However, Biles' most difficult move uses the balance beam
Although the American only won bronze in Rio, she is the first to complete her signature move on the balance beam. Titled "Biles on the balance beam", it is usually the last move in her balance beam routine. Here, she does a double back spring before twisting twice in the air to dismount the beam.
ADVERTISEMENT
Article continues below this ad
According to former UCLA gymnastics coach Valorie Kondos Field, this skill is the most difficult of all. "If you're listing the level of difficulty amongst all those skills, I would say the balance beam dismount is probably at the top of the list," said Field.
With these weapons in her arsenal, Biles is arguably a clear favorite to add more gold to her glittering tally at the Tokyo Olympics.
ADVERTISEMENT
Article continues below this ad
WATCH STORY: Top 5 Game-Changing Moments For USA at the Summer Olympics