Great Britain Fuel Ongoing Controversy After Crash Sends Denmark to Gold Medal Race in Tokyo Olympics
Published 08/03/2021, 7:45 AM EDT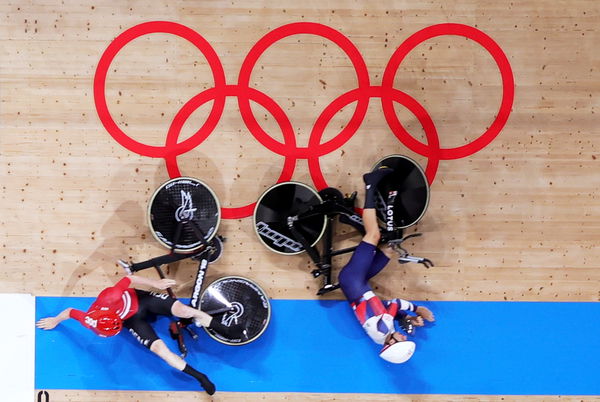 ---
---
Although track cycling at the Tokyo Olympics began just yesterday, the sport already gained its first controversy of the tournament. After a first round race between Denmark and Great Britain turned sour, the British team raised an issue about Denmark's gear during yesterday's qualifying round.
ADVERTISEMENT
Article continues below this ad
While Denmark set an Olympic record yesterday, they advanced to the gold medal race in the most unusual manner today.
Great Britain question UCI actions against Denmark after first round loss in Tokyo Olympics
ADVERTISEMENT
Article continues below this ad
The men's team pursuit category at the Games began yesterday with the qualifying round. Denmark, who held the world record prior to today, set an Olympic record of 3:45.014 to win the round.
However, the team stared controversy in the face as Great Britain, who finished fourth, complained about the shin tape and under vests that Danish riders wore during the round. Although the UCI admitted the Danes broke rules, they didn't disqualify them, but let them off with a warning.
Earlier today, Denmark took on Great Britain in the fourth heat of the first round. The Danes dominated the heat after the halfway mark, nearly lapping their rivals. However, disaster struck as Frederik Madsen and Charlie Tanfield crashed out after coming in contact. This sent Madsen into a fit, with the Dane screaming "f*** them" while trudging off the track.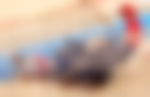 Although Great Britain finished the race, the officials decided Denmark won the heat. This sent British performance director Stephen Park in a fit of rage, who questioned the UCI's decision to not disqualify Denmark after their actions yesterday.
He said, "Do I think they should be disqualified? I don't think there is any alternative. The rules are clear. It says you cannot apply something to the skin. They have applied something to the skin."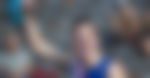 ADVERTISEMENT
Article continues below this ad
What's next for Denmark and Great Britain?
With their victory in the heat, Denmark advanced to the gold medal race against Italy. In their heat against New Zealand, the Italians smashed the world record by two seconds to send a statement to their competition.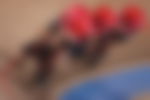 On the other hand, Great Britain will compete for 7th place against Switzerland. Both races will take place at the Izu Velodrome on Wednesday, August 4.
ADVERTISEMENT
Article continues below this ad
WATCH STORY: Worst Life-Threatening Injuries in Diving, Gymnastics and Other Sports at Olympics