"I Can Be Pissed Off"- Simone Biles Opens Up About the Mental Challenges She Faced While Training for the Olympics
Published 07/13/2021, 3:39 PM EDT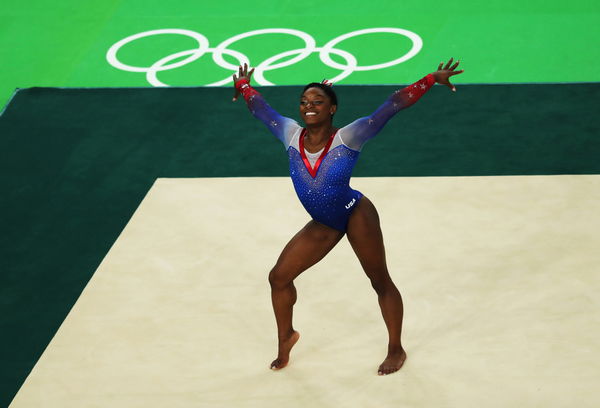 ---
---
The greatest gymnast to emerge from the United States has and probably the greatest gymnast the world has ever seen, Simone Biles 'quits' gymnastics or training at least once a week.  Those close to her are used to this and know it doesn't last for over ten seconds. 
ADVERTISEMENT
Article continues below this ad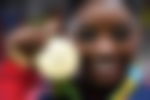 Read more: Caeleb Dressel's Insane Workout Routines for Tokyo Olympics 2020
ADVERTISEMENT
Article continues below this ad
The situation changed on March 24th, 2020, when Biles seriously contemplated retiring after hearing news of the Olympic Committee postponing the Tokyo Olympics until the summer of 2021. 
For the first time in her career, after 30 World Championship and Olympic medals, the American gymnast thought of retiring for good.
In a tell-all interview with Sports Illustrated, the 4-time Olympic gold medalist spoke about her struggles during this period.
Biles burst into tears when she heard the news and told her training partner, "I just don't know if I can do this for another year."
For Biles, who is now 24, the Tokyo Olympics probably would have been her last. After years of competing at the highest levels, she felt her age catching up to her. She wanted to give one last hurrah and solidify her name in the history books.  
Fighting mental battles 
Biles spent the first few days of the lockdown contemplating life. She went from being mentally prepared to performing at the Olympics, to not knowing when she would be able to compete next. She was sad and lonely, with no one around her but her thoughts.
"I kind of let myself go through the emotions," she recalls. "Sad, mad, angry, pissed off, hysterical—all of the phases. I got to relish in all of those emotions and phases myself rather than people telling me, 'Hey, it's gonna be O.K. You should be fine.'
ADVERTISEMENT
Article continues below this ad
"It's like, 'Bro, no, I don't want to be fine. I don't have to be fine. I can be pissed off for now. I can be mad. I can be angry. I can be joyful,' you know? So it was actually really nice because it was the first time in my life that's ever happened."
Simone Biles thought about the entire year she spent training, preparing, and dominating the sport she loves. She was in the form of her life and now she started asking herself what she's doing this for.
ADVERTISEMENT
Article continues below this ad
Her body was almost giving up, but she overcame these thoughts because her mind wanted the answers to whether she'd still be able to win more medals at the sports highest level