IOC President Releases a Statement for 'Humble Support' Ahead of Tokyo Olympics 2020
Published 07/17/2021, 2:20 PM EDT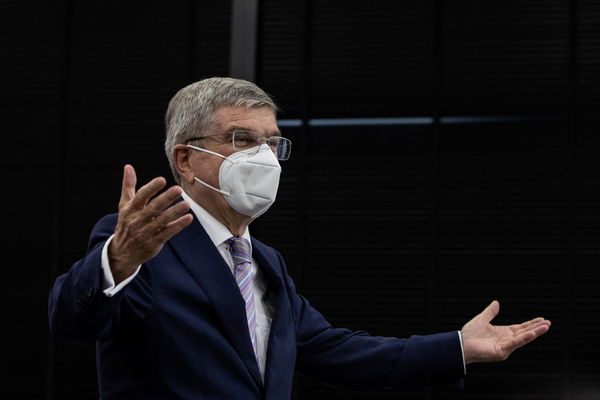 ---
---
Since the IOC President has landed for Tokyo Olympics 2020, things have been challenging every day. The Olympics Village detected its first Coronavirus case.
ADVERTISEMENT
Article continues below this ad
With a few days left in the opening ceremony of the mega-quadrennial games, IOC President released statements. President Thomas Bach urged the Japanese people humbly to support the athletes competing in the pandemic.
Tokyo Olympics 2020 most restricted sports event
ADVERTISEMENT
Article continues below this ad
IOC and Japanese authorities have been trying to keep the games safe. According to the IOC President, only 15 out of 1500 people who have arrived have tested positive.
Tokyo records 1,410 new COVID-19 cases – the highest single-day spike in nearly six months and topping 1,000 for the fourth straight day.

IOC president Thomas Bach says the testing protocols for all Games stakeholders are "working" pic.twitter.com/IIDCf82Eii

— Sarah Dawkins (@SarahDawkins23) July 17, 2021
Proper restrictions, daily tests, sanitization will take place to ensure safety. The athletes will only travel between stadiums and Olympic village.
The COVID cases have been on a spike in the nation, resulting in a 100% ban on spectators. However, to keep the Olympic spirit high for athletes, recorded crowd sounds from the past will be played.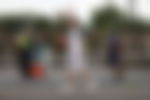 IOC President aware of the Anti-Olympics protests
Since he has arrived in Tokyo, a lot of protests have been happening. However, Thomas Bach addressed he is aware of the protests and urged Japanese people to support the athletes coming with their Olympic dreams.
Thomas Bach also faced criticism after he visited Hiroshima on Friday. Protesters even gathered outside the Peace Memorial Park cenotaph.
Even in the tough times because of the pandemic athletes are coming to represent their country. Understanding Olympians' concerns, the Japanese government has ensured 100% transparency in the games.
The IOC executive board, after having virtual meetings, finally met in person before the events take off. The executive board appreciated NOC's around the world for being supportive and coming together in these tough times.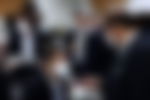 While there is sensitivity for Olympians, IOC president also reminded them to not use Olympic podium for protests. Even though Rule 50 was made flexible and athletes can make gestures on the field.
ADVERTISEMENT
Article continues below this ad
Tokyo Olympics 2020 opening ceremony will take place on 23rd July. Teams from all around the world are landing in the capital. While there have been difficulties, IOC president urging Japanese people support might have changed some minds.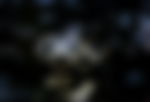 ADVERTISEMENT
Article continues below this ad