"It Hurts"- Simone Biles Opens Up on the Toll that Gymnastics Takes on Her Body
Published 07/13/2021, 3:28 PM EDT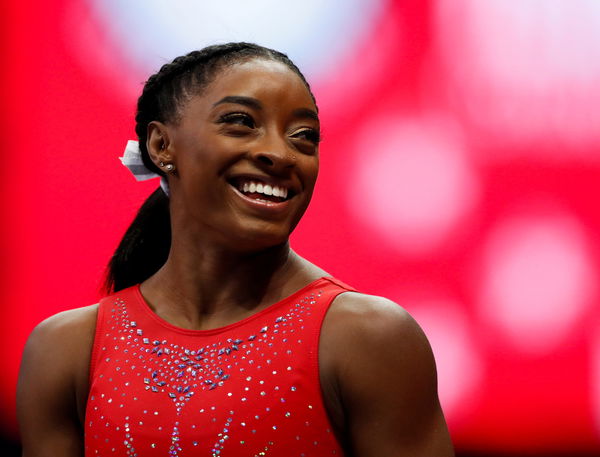 ---
---
With a combined total of 30 Olympic and World Championship medals, Simone Biles is the most decorated American gymnast and is widely considered to be the greatest and most dominant female gymnast of all time.
ADVERTISEMENT
Article continues below this ad
Daughter of Ronald and Nellie Biles, she became the first woman to win four straight U.S. all-around titles in 42 years at the 2016 P&G Championships.
She was also selected as USOC's Female Olympic Athlete of the Year (2014-15) and owns the maximum number of medals in the world. Biles is a five-time Olympic medalist (4 gold, 1 bronze) she got gold for all-around, vault, and floor.
ADVERTISEMENT
Article continues below this ad
The decision to withdraw from Summer Olympics 2020
Despite reaching the peak in her career, the athlete addressed the effects of facing physical difficulties while performing. On the verge of what was supposed to be a triumphant return at the 2020 Tokyo Olympics, suddenly she found herself confined at home, with way too much time to think.
The young American gymnast recognized that at 24, her body was getting older for gymnastics.
Biles on mental and physical difficulties while performing
"It hurts," she said back in April. "Today I was on floor and I was doing triple doubles, and even when I punch hard, that hurts my body.
"I'm doing the correct punch, but it just hurts. I didn't land short. I didn't land funky. I just do hard skills, and that just hurts. It sucks when you reach your peak at 23, 24, you know? Because it's all downhill from there. That's a big task. Making sure it goes up from there."
Watch Story– Simone Biles Is Already the GOAT, but Her True Greatness Is Still to Come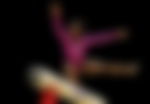 With the Summer Games postponed and Biles unsure of when she'd be able to compete again, she started to have doubts. She didn't want to keep going, least of all for USA Gymnastics.
ADVERTISEMENT
Article continues below this ad
She didn't know if she could make it another year, physically or mentally. "I just don't know if I can do this for another year," Biles said.
Biles spent the first few days of lockdown in mourning. She had never felt more prepared to perform. Now, as she envisioned her future, she seems clueless about her next competition.
ADVERTISEMENT
Article continues below this ad
She had always planned to retire after Tokyo. Now, she has no idea when her life's work would end and the rest of her life would begin.
Trending Stories