"It's Them Damn Jamaicans!"- Usain Bolt Shares Hilarious Kevin Hart Video After USA's Relay Failure at Tokyo Olympics 2020
Published 08/09/2021, 5:30 AM EDT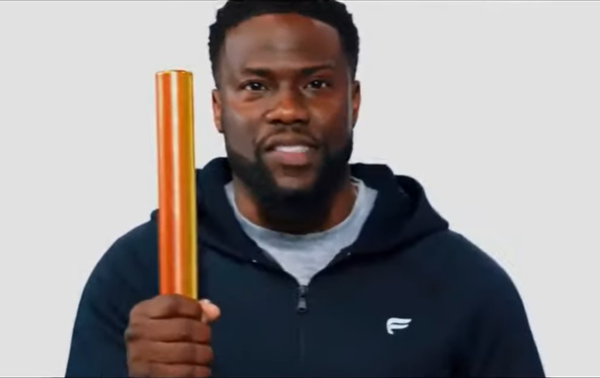 ---
---
Usain Bolt is arguably one of the greatest sprinters of all-time. Some may argue he put Jamaica on the map by clinching eight Olympic gold medals in three appearances at the Games. Although four years have passed since he retired from competition, his legacy speaks volumes even today.
ADVERTISEMENT
Article continues below this ad
With the Tokyo Olympics done and dusted, Bolt took to Twitter to share a video from American comedian Kevin Hart. Although Hart posted the video before the men's 4x100m relay during the Games, the Jamaican shared it earlier today on a humorous note.
Usain Bolt shares Kevin Hart's video depicting USA's struggles in relay racing
ADVERTISEMENT
Article continues below this ad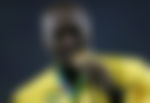 Since the 2000 Sydney Olympics, Team USA hasn't won a medal in the men's relay. Over the years, they failed to make a proper baton exchange during the race, which forced disqualification.
Despite that poor track record, they arrived in Tokyo with one of their strongest teams in recent history. They had Trayvon Bromell, Fred Kerley, Ronnie Baker and Cravon Gillespie in the event. Although Bromell faced a shocking exit in the semifinals of the men's 100m individual event, Kerley clinched silver in Tokyo.
Earlier today, Bolt shared a video where Hart talked about USA's history in the relay race. Hart started by crediting the Jamaicans for their dominance in recent years. "The US hasn't won this race at the Olympics in more than 20 years! You know why? It's them damn Jamaicans, that's why," said Hart.
However, he brought up USA's failure to perform a proper baton exchange as the main reason for their failure in the Games. He said, "But really, it's because of this (holds up the baton)! Every time the red, white and blue runs this race, this doesn't make it around! They can't hold it, they can't pass it. It's like it's cursed!
"I mean, look, it's not that hard, people! You just take this little stick, run 10 seconds and then you hand it to a friend. Repeat! What can go wrong?"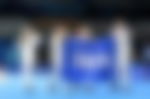 ADVERTISEMENT
Article continues below this ad
USA failed to reach the men's 4x100m relay final in Tokyo
Despite Hart proclaiming Team USA as the fastest team since Bolt wasn't in Tokyo, the USA suffered a shocking exit. They finished sixth in the heats after another poor baton exchange between Kerley and Baker.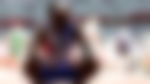 With several competitions in between now and the Paris Olympics in 2024, will Team USA break their streak of bad luck?
ADVERTISEMENT
Article continues below this ad
WATCH STORY: World Number One Novak Djokovic, Brady Ellison and Others Who Were Defeated at Tokyo Olympics 2020