Jessica Springsteen, Eve Jobs and More: A List of Daughters of Powerful Celebrities in Equestrian
Published 07/18/2021, 6:15 AM EDT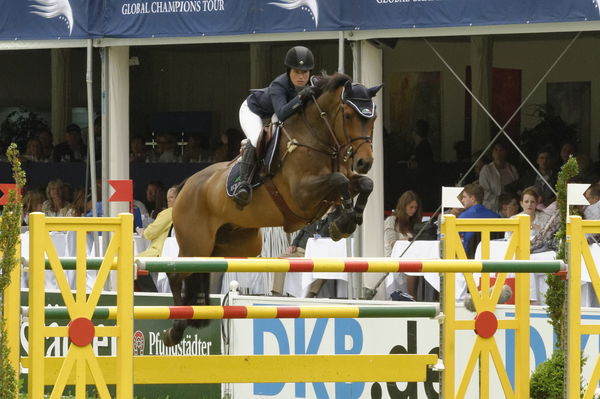 ---
---
Equestrian sports are some of the most expensive forms of sports in the world. Hence, it's no surprise to see some of the world's richest individuals and celebrities have their children compete for top honours in the sport. Some of those names include Jessica Springsteen, Eve Jobs and Jennifer Gates.
ADVERTISEMENT
Article continues below this ad
Jessica Springsteen highlights celebrity daughters who compete in equestrian sports
Although equestrian sports aren't as widely watched as most sports, they often host some of the richest names. It's no secret that these sports are expensive given that millionaires don't just own horses, but stables as well.
ADVERTISEMENT
Article continues below this ad
Among celebrities with daughters competing in equestrian sports, Jessica Springsteen is the most prominent. Aged 29, she will represent USA in the upcoming Tokyo Olympics 2020.
She is the daughter of the iconic rock singer Bruce Springsteen, and took to horses at a very young age. Ranked #14 in the world equestrian rankings, she is one of the best in the showjumping discipline.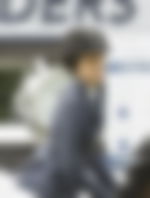 Another celebrity with a daughter in equestrian sports is Tom Selleck. The 76-year-old, best known for his role as Richard in the popular sitcom 'F.R.I.E.N.D.S', is the father of showjumping equestrian athlete Hannah. During her career, the 33-year-old won the 2008 Youth Championships with her horse Bauer. She has four event wins in 165 starts.
Georgina Leigh Bloomberg is also part of this list. The daughter of Bloomberg LP founder Michael, she started riding horses at the tender age of four. She competed in many FEI tournaments, finishing 17th in the 2019 FEI World Cup held in Sweden. During her career, she has over 1000 starts in equestrian events.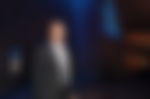 Eve Jobs and Jennifer Gates highlight daughters of tech billionaires in the sport
While daughters of various visible celebrities compete in equestrian sports, they aren't the only ones. In fact, billionaires like Bill Gates and the late Steve Jobs also have offspring who accomplished a lot in this sport.
23-year-old Eve is the daughter of the late CEO of Apple Inc., Steve Jobs. Although she ranks #244 in the world, she had a fairly successful 2019, which included winning a bronze medal for the USA at the Continental Games held in Peru that year.
ADVERTISEMENT
Article continues below this ad
Jennifer Gates is the eldest daughter of Microsoft co-founder Bill Gates. The 25-year-old competed in various showjumping tournaments in her career, while earning winnings well into the thousands. However, she has just five wins in 576 starts in her career.
ADVERTISEMENT
Article continues below this ad
WATCH STORY: Most Exciting Equestrian Jump-Offs at Olympic Games