Makuhari Masse: Venue for Taekwondo, Fencing and Wrestling at the Tokyo Olympics.
Published 07/15/2021, 10:41 AM EDT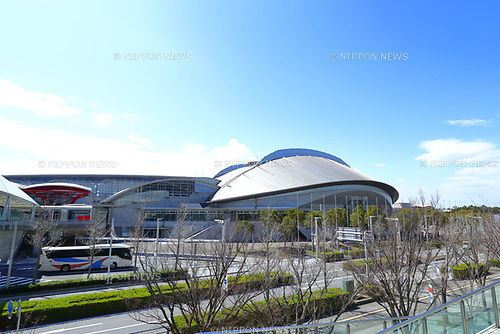 ---
---
After being delayed more than a year due to the pandemic, the Olympics are finally set to start off on July 23rd. Japan's capital city of Tokyo is ready to start off the world's biggest sports carnival. 
ADVERTISEMENT
Article continues below this ad
Japan has gone through rigorous planning and preparation to host this sporting extravaganza. There are a total of 42 venues that will host the most superior athletes from around the world.
Read More: Tokyo Olympics 2020: Every Athlete and Horse Missing Equestrian Events Due to Injury
ADVERTISEMENT
Article continues below this ad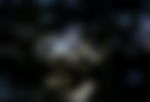 Makuhari Messe Hall 
The Makuhari Messe is a convention center located in the city of Chiba. Makuhari is the name of the area it is located in, and the word Messe translates to 'trade fair'.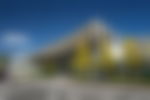 It comprises three different zones, The International Exhibition Hall, The International Conference hall, and the Makuhari event Hall. This location will host Fencing, Taekwondo, and some Wrestling events during the Tokyo Olympics. 
Live events at the Makuhari Messe 
ADVERTISEMENT
Article continues below this ad
The Hall holds the Guinness World Record for the largest concert ever held by a single act in Japan. The rock band Glay attracted the attention of 200,000 people to achieve this record.
Many international musicians and bands have performed at this venue over the years. These names include Red Hot Chili Peppers, Lady Gaga, One Direction, Mariah Carey, Ariana Grande, etc. 
Schedule for the Olympic events 
ADVERTISEMENT
Article continues below this ad
Saturday 24 July Makuhari Messe Hall B: Men's and Women's Fencing.

Saturday 24 July Makuhari Messe Hall A: Men's and Women's Taekwondo.

Sunday 25 July Makuhari Messe Hall B: Men's and Women's Fencing. 

Sunday 25 July Makuhari Messe Hall A: Men's and Women's Taekwondo. 

Monday 26 July Makuhari Messe Hall B: Men's and Women's Fencing.

Monday 26 July Makuhari Messe Hall A: Men's and Women's Taekwondo.

Tuesday 27 July Makuhari Messe Hall B: Women's Epee Fencing team events Final day.

Tuesday 27 July Makuhari Messe Hall A: Men's and Women's Taekwondo Individual events Final day.

Wednesday 28 July Makuhari Messe Hall B: Men's Sabre Fencing team events Final day.

Thursday 29 July Makuhari Messe Hall B: Women's Foil Fencing team events Final day.

Friday 20 July Makuhari Messe Hall B: Men's Epee Fencing team events Final day.

Saturday 21 July Makuhari Messe Hall B: Women's Sabre Fencing Team events Final day