Simone Biles Talks About Things That Might Surprise People
Published 07/15/2021, 1:45 PM EDT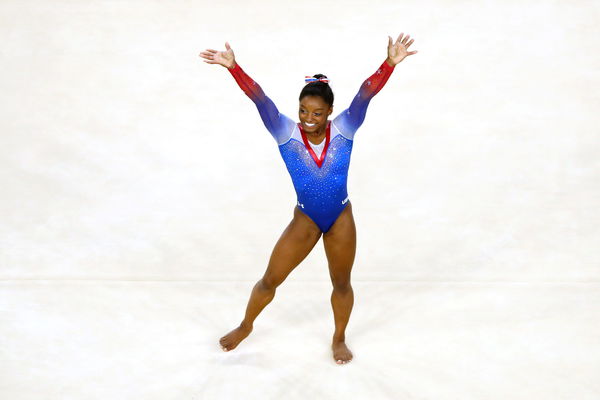 ---
---
The 23-year-old American gymnast, Simone Biles, recently opened up about things that people would be surprised to learn about her! Having bagged a combined total of 30 Olympic and World Championship medals, she is the most celebrated gymnast in the history of the sport. She's the greatest and most dominant in her field of expertise.
ADVERTISEMENT
Article continues below this ad
Highlighting her most recent feats, she won several gold medals at the Summer Olympics held in Rio 2016. She successfully performed in team, all-around, vault, and floor events. Furthermore, she backed the third position in the beam.
Simone continues to shine brighter
ADVERTISEMENT
Article continues below this ad
Moreover, in the year 2019, at the World Championship, she was able to sweep gold in all categories she took part in! Ranging from team event to beam balance, she ruled the tournament.
Not only did she make a name for herself but also make her country immensely proud by becoming the first woman to win four straight U.S. all-around titles in 42 years at the 2016 P&G Championships.
On top of that, she was selected USOC's Female Olympic Athlete of the Year (2014-15). Owning the most world medals in U.S. history (14) and the most world championships gold medals of any female gymnast (10), she never fails to give a top-notch performance.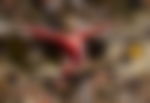 Biles might surprise her fans with this information!
She says that her favorite event is floor exercise. Shopping is one of her hobbies and loves to have Italian. Stepping outside the professional world of gymnastics, she says that she's not "competitive".
Instead, she enjoys being with her family when it comes to playing games or spending quality time with them. Keeping aside her usual "game-face" attitude, she tries to make the most of the moment spent with her loved ones.
ADVERTISEMENT
Article continues below this ad
Further ahead, she opens up about the sacrifices she made in order to reach where she is today. "Going to public schools, hanging out with friends, going to school dances. I was homeschooled, I realize that I didn't get to do any of that.
"But, I also realized that at the end of the day, I got to travel and represent the country. So,  I really don't think that I have missed out on too much".
Having a remarkable career at such a young age is indeed inspirational. There are thousands of young aspiring athletes that look up to her. Hence, it can be undoubtedly said that nothing as "surprising" could ever stop her fans from doing that!
ADVERTISEMENT
Article continues below this ad