Team USA Announces Women's Track and Field Team for the Tokyo Olympics.
Published 07/14/2021, 5:19 AM EDT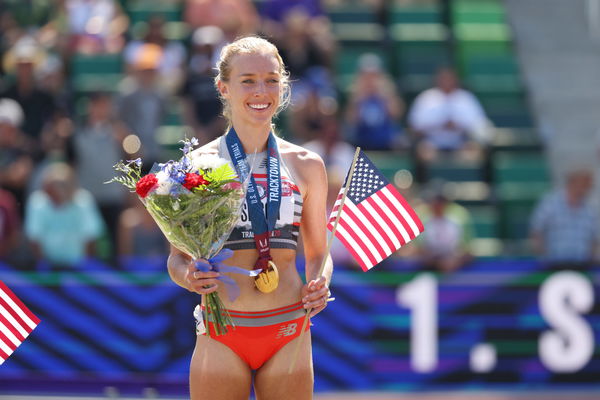 ---
---
Team USA has announced its 130 athletes' strong track and field roster for the Tokyo Olympics.  The roster includes 13 medalists from the Rio Olympics and six world champions from Doha. The roster is brimming with experience led by the likes of Allyson Felix, a five-time Olympian in the 400m. 
ADVERTISEMENT
Article continues below this ad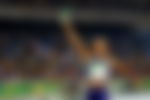 Read More: "Will Be Able to Fulfil My Dreams": Iga Swiatek Excited at Opportunity to Follow in Father's Footsteps at Tokyo Olympics 2021
ADVERTISEMENT
Article continues below this ad
JuVaughn Harrison is one of the few athletes to be selected for two disciplines. The American qualified for both the long jump and the high jump at the Olympic Trials.
With Sha'Carri Richardsons unfortunate exit from the Olympics, these athletes will try to bring home the medals in track and field.
Other athletes on the roster include former world 400m hurdles record holder Dalilah Muhammad, Multiple global long jump gold medallist Brittney Reese, the second-fastest 200m sprinter Gabby Thomas, etc.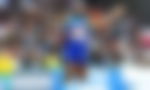 Let us take a look at the US women's track and field team.
WOMEN
ADVERTISEMENT
Article continues below this ad
100m: Teahna Daniels, Javianne Oliver, Jenna Prandini
200m: Anavia  Battle, Jenna Prandini, Gabby Thomas
400m: Allyson Felix, Quanera Hayes, Wadeline Jonathas
800m: Athing Mu, Raevyn Rogers, Ajee' Wilson
1500m: Heather MacLean, Cory McGee, Elle Purrier
5000m: Elise Cranny, Rachel Schneider, Karissa Schweizer
10,000m: Alicia Monson, Karissa Schweizer, Emily Sisson
Marathon: Sally Kipyego, Molly Seidel, Aliphine Tuliamuk
3000m steeplechase: Emma Coburn, Val Constien, Courtney Frerichs100m hurdles: Christina Clemons, Gabbi Cunningham, Keni Harrison
400m hurdles: Anna Cockrell, Sydney McLaughlin, Dalilah Muhammad
20km race walk: Robyn Stevens
High jump: Tynita Butts-Townsend, Vashti Cunningham, Rachel McCoy
Pole vault: Morgann LeLeux, Katie Nageotte, Sandi Morris
Long jump: Quanesha Burks, Tara Davis, Brittney Reese
Triple jump: Tori Franklin, Jasmine Moore, Keturah Orji
Shot put: Adelaide Aquilla, Jessica Ramsey, Raven Saunders
Discus: Valarie Allman, Kelsey Card, Rachel Dincoff
Hammer: Brooke Andersen, Gwen Berry, DeAnna Price
Javelin: Ariana Ince, Maggie Malone, Kara Winger
Heptathlon: Erica Bougard, Annie Kunz, Kendell Williams
4x100m: English Gardner, Aleia Hobbs, Gabby Thomas (plus others selected in individual events)
4x400m: Kendall Ellis, Lynna Irby, Kaylin Whitney (plus others selected in individual events)
ADVERTISEMENT
Article continues below this ad